Also referred to as a collaboration agreement, a collaboration contract (Collaboration Contract) is an agreement between two (2) or more organisations (or individuals) that want to collaborate to pursue a defined or limited business purpose.  In essence a Collaboration Contract is a species of unincorporated joint venture because the collaborators have to contribute resources and decide on the ownership of the proceeds.  In the technology sector, the main legal issues involve the contribution and licensing of background Intellectual Property (IP), the ownership of the resulting IP and arrangements which apply at the end of the term.
Common clauses in a Collaboration Contract
A Collaboration Contract will contain provisions of the following nature, including but not limited to:
the purpose of collaboration;
the duration or term of the collaboration;
the human resources to be contributed by each collaborator;
the financial resources to be contributed by each collaborator;
the number of collaborators and their percentage ownership of the output;
rights to patentable inventions discovered during the term of the collaboration;
management of the collaboration (which is of particular relevance if there are more than two (2) parties);
ownership of background intellectual property;
rights to use intellectual property developed during the collaboration;
warranties in relation to intellectual property;
non-disclosure and non-circumvention if clients or customer data is contributed;
confidentiality obligations, both during and after the term; and
end of term arrangements.
Common issues with Collaboration Contracts
Like any commercial contract, the output is generally as good as the input provided by the parties.  That said, in regard to a Collaboration Contract:
take care to negotiate the terms of participation at the outset;
discuss openly what is to happen at the end of the term and document this arrangement carefully;
consider what is to occur if the collaboration is successful prior to commencement, given the bargaining strength of the participants; and
ensure that you comply with the obligations contained in the Collaboration Contract, keep evidence of your compliance and be prepared to enforce your rights if necessary.
Further references
Legislation
Related articles by Dundas Lawyers
Negotiating the value of your input to a joint venture
Awards
Further information
If you need assistance with a Collaboration Contract or any aspect of an unincorporated or incorporated joint venture please telephone me for an obligation free and confidential discussion.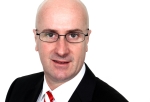 Malcolm Burrows B.Bus.,MBA.,LL.B.,LL.M.,MQLS.
Legal Practice Director
Telephone: (07) 3221 0013 | Fax: (07) 3221 0031
Mobile: 0419 726 535
e: mburrows@dundaslawyers.com.au
Disclaimer
This article is not legal advice. It is general comment only.  You are instructed not to rely on the commentary unless you have consulted one of our Lawyers to ascertain how the law applies to your particular circumstances.