A teaming agreement (Teaming Agreement) is a contract between two or more parties (Team Members) that is used to regulate the rights and obligations where one of them pursues a tender or contract with a with a third party (Prime Contract).  Once the Prime Contract is entered into between the third party and Team Member # 1, a sub-contract is executed between Team Member # 1 and the other Team Member(s) to enable Team Member # 1 to discharge its obligations under the Prime Contract. 
The benefits of Teaming Agreements are that they allow parties to pool resources for a limited purpose (Permitted Purpose), without necessarily requiring the establishment of a joint venture entity – however, the Team Members could do this if they wanted to.
Common clauses in Teaming Agreements
A Teaming Agreement is flexible depending on the resources of the Team Members and the contract they hope to pursue, however, common clauses include:
confidentiality – neither Team Member may disclose the confidential information of the other;
dispute resolution – which jurisdiction's laws govern the agreement and are there are any mandatory pre-filing dispute resolution practices, such as mediation or arbitration;
intellectual property – who owns the intellectual property created during the term of the Agreement, and is any intellectual property assigned or licenced from one Team Member to the other;
liability – neither Team Member is liable to the other in respect of any loss or damage suffered or incurred in respect of goods or services supplied pursuant to this Agreement, except to the extent that the loss or damage is caused by resources contributed by one Team Member infringing any intellectual property rights;
leadership – who controls the contracting process and how is communication to be regulated;
management – a group of representatives from each Team Member (Teaming Committee) usually meets regularly to manage the pursuit of the contractor;
non-circumvention – neither Party should submit or participate in independent proposals to the third party and both parties should act in good faith when discharging their obligations under the Agreement;
parties – the relationship between the parties is that of prime contractor and subcontractor, not that of principal and agent;
resource contributions – what property, human resources and financial resources are the Team Members required to provide in order to tender for the Prime Contract, and does the other Team Member have a licence to use these resources; and
termination – what events trigger a right to termination and how much notice (if any) is required.
Common issues with Teaming Agreements
One limitation with Teaming Agreements is that they need to be renegotiated for every new Prime Contract.  There is also the risk that one Team Member will go around or circumvent the other Team Member in order to contract directly with the third party, or that one Team Member will solicit clients or employees from the other.  This is why clear non-circumvention clauses are important elements of Teaming Agreements.
Further references
Cases
BNWP Enterprises Pty Ltd v Unisys Australia Ltd [1997] FCA 1– in this case the parties' tender on the Prime Contract was successful but they were unable to conclude negotiations on a Sub-contract.  The Federal Court held that the Teaming Agreement was a contract for a joint bid, therefore the Prime Contract was subject to the parties entering into a binding Sub-contract.
Related articles by Dundas Lawyers
What is a collaboration contract?
Awards
Further information
If you need assistance preparing a Teaming Agreement or a Joint Venture, please telephone me for an obligation free and confidential discussion.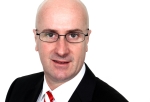 Malcolm Burrows B.Bus.,MBA.,LL.B.,LL.M.,MQLS.
Legal Practice Director
Telephone: (07) 3221 0013 | Mobile: 0419 726 535
e: mburrows@dundaslawyers.com.au
Disclaimer
This article is not legal advice. It is general comment only.  You are instructed not to rely on the commentary unless you have consulted one of our Lawyers to ascertain how the law applies to your particular circumstances.