You have done the work, the client is happy, you've invoiced them and are awaiting payment.  You have had a long-standing relationship with the client.   They contact you and asks, despite your usual credit terms, if they can pay the invoice off over time.  It's not the first time it has made this request, but they have always come good with payment.  You agree and the invoice is eventually paid.  Three months later you receive a letter from a liquidator demanding (under threat of legal action) that you pay to them the money you received because the payment was an unfair preference (Unfair Preference)!
So just what is an Unfair Preference?
Under section 588FA of the Corporations Act 2001 (Cth) (Act) an Unfair Preference received by a creditor can occur when:
a debtor company owes a creditor an unsecured debt; and
the debtor company and the creditor are parties to a transaction (usually payment of some or all of the unsecured debt); and
receipt of the payment results in the creditor receiving more than it would have received had the debtor company been in liquidation and the liquidator paid all unsecured creditors a dividend, such as $0.10 for every dollar of debt owed to them.
An Unfair Preference can only occur within the context of an insolvent transaction involving an unsecured debt.
What is an insolvent transaction?
Section 588FC of the Act provides that an insolvent transaction occurs where the payment is an Unfair Preference given in circumstances where the debtor company is either insolvent (being it is unable to pay its debts as and when they fall due) or the payment results in the debtor company becoming insolvent.
What is an unsecured debt?
At its simplest, a secured debt is secured against something the debtor owns, such as its business assets.  If the debtor is unable to pay the debt, the creditor can sell the debtor's asset charged with the debt and get its money back.  If the debt is unsecured however, the creditor is unable to have recourse to the debtor's assets to get the debt repaid.
What payments can be captured by a liquidators as an Unfair Preference claim?
Most unsecured creditors will be caught by section 588FE of the Act which holds that, if the Unfair Preference payment was received within six months prior to the debtor company being placed into liquidation, then any payment received from the debtor company in respect of an unsecured debt may be set aside by the courts as a voidable transaction on the basis that it is an Unfair Preference.
Can unfair preferences be set aside by a Court?
In some circumstances, there are defences available to resist a liquidator's Unfair Preference claim.   Practically its likely that the recipient of the alleged Unfair Preference has already spent the money.
Take aways
Receipt of an Unfair Preference claim is a serious issue as such claims are not made lightly by liquidators.  If you receive an Unfair Preference claim demand, legal advice should be sought immediately as, depending on the jurisdiction it may invoke and the nature of the demand made by the liquidator, time limits in responding may apply.
Further references
Legislation
Related articles by Dundas Lawyers
Unfair preference payments – the good faith defence
Unfair preference payments and third-party payments
Further information
If you need assistance in relation to any matter related to an Unfair Preference claim or a matter involving insolvency litigation, please telephone me for an obligation free and confidential discussion.
Mitch Brown Dip.T.,BA.,LL.B.,MQLS.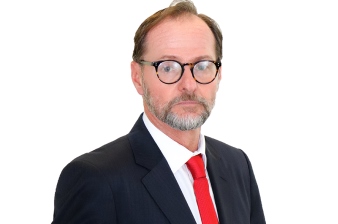 Legal Practice Director
Telephone: (07) 5646 9174
Mobile 0420 205 105
e: mbrown@dundaslawyersgc.com.au
Disclaimer
This article contains general commentary only.  You should not rely on the commentary as legal advice.  Specific legal advice should be obtained to ascertain how the law applies to your particular circumstances.