Employers appearing at the Fair Work Commission may be shocked when the unfair dismissal claim against them is upheld despite the dismissal being for a valid reason.
This occurred recently in F v Bunnings Group Ltd, t/a Bunnings [2014], (Bunnings) where the employer had a valid reason for dismissing an employee after a brawling incident, however the dismissal was considered to be harsh, unjust and unreasonable because the investigation and disciplinary procedure was not appropriately conducted.
In cases like this, terminations are found to be unfair on the basis that the employee has not been given procedural fairness. There may have been no paper trial or documentation or the employee was not notified of the reason why their employment may be terminated or not provided with an opportunity to respond to their actions or to rectify their behaviour.
Employers have learnt, often at great cost to their business, that procedural fairness, also known as natural justice or due process, is generally just as important as having a valid reason for termination.
When disciplining employees for misconduct or poor performance, employers must follow a clear and consistent process which complies with the procedural fairness requirements stipulated in the Fair Work Act 2009 (Cth).
To assist employers develop a compliant process, consider the following:
put the allegations or issues to the employee in sufficient detail, preferably in writing;
provide the employee with an opportunity to respond to the allegations before any decision is made;
allow the employee to have a support person at any meetings where the misconduct or poor performance is discussed;
warn the employee that failure to improve may result in termination of employment;
an incremental process is advisable including performance appraisals and warning/s;
practical efforts should be made to help the employee improve their performance;
do not rely on prior warnings which have been addressed by improved conduct;
take the employee's response into account before a decision is made about termination;
make sure there is a paper trail of file notes, warnings, and meetings to demonstrate a process has been followed.
By having the structures and processes in place to manage and monitor an employees' performance, such as position descriptions, policies and procedures, and performance reviews, employers will be well positioned to defend any potential unfair dismissal claim. Once in place, it is equally important to ensure management follow the processes and utilise the documents as the employer can use these as evidence in their defence.
Relevant Cases
F v Bunnings Group Ltd, t/a Bunnings [2014] FWC 1869.
George Szentpaly v Basin Sands Logistics Pty Ltd [2013] FWC 4213.
Legislation
Fair Work Commission Unfair Dismissals Benchbook
Further information
Terminating employees can be a complex process and every situation is different. If you're not sure you're following the right process please call us on 07 3221 0013 for an obligation free and confidential discussion.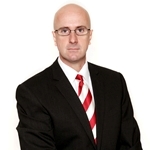 Malcolm Burrows B.Bus.,MBA.,LL.B.,LL.M.,MQLS.
Legal Practice Director
Telephone: (07) 3221 0013
Mobile: 0419 726 535
e: mburrows@dundaslawyers.com.au
---
Disclaimer
This article contains general commentary only.  You should not rely on the commentary as legal advice.  Specific legal advice should be obtained to ascertain how the law applies to your particular circumstances.