With the advent of sharing economy platforms such as Uber and Airbnb no longer the exclusive realm of millennials, the Australian Competition and Consumer Commission (ACCC) has published a guide for Platform Operators in the Sharing Economy (Guide) to advise of their obligations in complying with Australian competition and consumer protection laws.
The Guide is aimed at operators who run online platforms that facilitate the connection of suppliers of goods and services with consumers who need short-term use of those goods or services.
Key principles
The ACCC Guide provides four (4) key principles to guide platform operators in their day-to-day decision making:
transparency – making important information such as platform policies and full pricing information clear, prominent and easily accessible;
accuracy and honesty – not misleading or deceiving consumers, ensuring all statements made are accurate, having clear policies and processes in place to prohibit, detect and prevent "pheonixing" behaviour, (that is, a user closing an old account and opening a new account, in order to overcome poor reviews or a ban from the platform);
effective review processes – quality control over review ratings so that conduct that manipulates ratings is prevented and or stopped, and fake or misleading reviews are not published. Ensuring the accuracy of statements and reviews to ensure that the consumer is not mislead; and
fairness in dealings with consumers and traders – complying with the provisions of the ACL, including the unfair contract terms, unconscionable conduct and consumer guarantee provisions. Being reliable and not taking advantage of the consumers and traders who place their trust in the platform.
The guide also presents competition and consumer protection obligations of platform operators, processes in respect of reviews, (including for misleading and fake reviews), transparency obligations in respect of terms and conditions, policies and the pricing obligations for goods and services.
Further references
Legislation
Competition and Consumer Act 2010 (Cth)
Competition and Consumer Legislation Amendment Act 2011 (Cth) Schedule 2
ACCC Guides
ACCC Advertising your business – Social Media
 ACCC Guide for business and review platforms
ACCC Guide: Platform Operators in the Sharing Economy (2016)
ACCC Guides for – Online reviews
Related articles by Dundas Lawyers
Further information
If you need assistance with operating an entity within the sharing economy, please telephone me (no skype for initial inquiries please) for an obligation free and confidential discussion.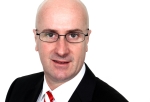 Malcolm Burrows B.Bus.,MBA.,LL.B.,LL.M.,MQLS.
Legal Practice Director
Telephone: (07) 3221 0013 | Mobile: 0419 726 535
e: mburrows@dundaslawyers.com.au
Disclaimer
This article is not legal advice. It is general comment only.  You are instructed not to rely on the commentary unless you have consulted one of our Lawyers to ascertain how the law applies to your particular circumstances.