The Advertising Standards Board
The Advertising Standards Board (ASB) is the centre piece of the self-regulating system of the Advertising Standards Bureau (Bureau).  The ASB includes twenty (20) individuals from a broad range of backgrounds and age that represent the diversity of Australian society.  It investigates complaints made in relation to an advertising or marketing communication, taking into account the appropriate sections of the Australian Association of National Advertisers Code of Ethics (Code) and any other relevant codes. 
However, not all complaints are considered by the ASB as they may:
 not be in the ASB's jurisdiction;
 relate to an advertisement that has already been considered;
 relate to an issue which the ASB consistently dismisses; or
 belong to another organisation's charter.
The Code of Ethics
The Australian Association of National Advertisers (AANA) released a revised Code which applies to advertising and marketing communications, effective from 1 January 2012.  The Code clarified the meaning of "advertising or marketing communications".  "Advertising or marketing communications" means any material which is published or broadcast using any medium or activity which is undertaken by an advertiser or marketer and:
the advertiser or marketer has a reasonable degree of control over it; and
it draws the attention of the public in a way that promotes or opposes directly or indirectly a product, service, person, organisation or line of conduct.
It includes all advertising or marketing communications activities, whether or not payment or other consideration has been provided.
This interpretation is important as it accounts for online and social media advertisement and marketing.
Recent determination by the ASB
On 11 July 2012 the ASB made a determination that changed the advertising standards expected of advertisers and marketers using social media.  The advertiser was Fosters Australia, Asia & Pacific who had a Facebook page for Victoria Bitter (VB).  The Facebook page had user comments that were discriminatory, obscene and inappropriately sexual.  Some of the less offensive examples provided in the case report are:
 "women should be chained to da kitchen";
 "bad c***"; and
 "double f**** oath".
The ASB determined that user comments are considered "advertisements" pursuant to the Code.  This finding is similar with the position emerging in Australian case law (see Australian Competition and Consumer Commission v Allergy Pathway Pty Ltd (No 2) [2011] FCA 74).
Since user comments are advertisements, the ASB had to consider whether it breached the Code.  Section 2 of the Code refers to complaints made to the ASB.  In general, it provides that advertisements and marketing communications should:
 not discriminate;
 not employ sexual appeal in a manner which is exploitative or degrading;
 not portray violence unless justified in context;
 treat sex and nudity with sensitivity to the relevant audience; and
 use appropriate language in context.
The ASB determined that the user comments on the VB page breached section 2 of the Code as they were discriminatory, did not treat sexual activity with sensitivity to the relevant audience and used strong and obscene language.  Therefore, the complaint was upheld.
Complying with a determination
If the ASB upholds a complaint, it will request the advertiser or marketer remove or amend the offending advertisement.  The advertiser or marketer is expected to file a response within five (5) business days upon receiving the outcome of a draft case report stating whether it agrees to modify or discontinue the offending advertisement.
If an advertising or marketing communication is found to breach a provision of a Code and it is not rectified within the allowed time frame the ASB will:
 note that the advertiser or marketer failed to respond in the case report;
 forward the case report to media proprietors;
 post the case report on its website; and
 refer the case to a government agency if appropriate.
Lessons for social media managers
Monitor your pages
The ASB noted that social media is an advertising platform that requires monitoring to ensure that material posted is not offensive.  If offensive material is discovered, it expects that such material be removed within a reasonable timeframe.  Advertisers and marketers should keep the Code in mind when assessing the content posted to their social media pages.
If an advertiser is aware of a publication on social media that is in breach of the Code and fails to remove it, they themselves can be considered the publisher.  This is why comments posted on social media should be constantly monitored.
Restrict access if appropriate
Advertisers and marketers should also keep in mind who is able to access their social media websites.  Social media such as Facebook have underage users who can access unprotected sites.  This can put them at risk if they are not carefully monitoring the posts made on these public pages.
Some social media such as Facebook offer features that can restrict access to a page so that it can only be viewed by users who are over the age of eighteen (18).
Blacklist certain words and users
Check to see if the social media you are using has features which blacklist certain words that are posted from appearing.  Most social media sites will allow a user to block another user from posting on their page.  This can be useful if a particular user is repeatedly posting offensive or inappropriate user comments.
Although using these features will not eliminate the risk completely, they can help advertisers and marketers comply with the Code.
Further resources
Guidance by the Australian Competition and Consumer Commission (ACCC) on use of social media.
Disclaimer
This article is general in nature and cannot be regarded as legal advice. It is general commentary only. You should not rely on the contents of this article without consulting one of our lawyers. If you would like advice regarding how the law applies to your individual circumstances, then please contact Dundas Lawyers.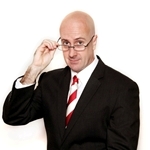 Malcolm Burrows B.Bus.,MBA.,LL.B.,LL.M.,MQLS.
Legal Practice Director
Telephone: (07) 3221 0013 
Mobile 0419 726 535
Twitter: @ITCorporatelaw
Google+