The Australian Competition and Consumer Commission (ACCC) have released guidelines to assist businesses with country of origin labelling. The Competition and Consumer Act (CCA) prescribes serious consequences for businesses that make false or misleading claims in regards to the origin of goods.
False or misleading claims
The Australian Consumer Law (ACL) allows businesses to make a claim regarding the country of origin of goods so long as that claim is not false, misleading or deceptive.
Section 29 of the ACL prohibits false or misleading representations about goods; while section 33 prohibits misleading conduct as to the nature of goods.
Businesses must therefore have a reasonable basis for stating the country of origin and sufficient evidence to substantiate such claims. The Act applies equally to any country identified as the country of origin, not just Australia.
Businesses should be careful when labelling products and ensure the origin of goods can be clearly identified. This process is particularly important where the end-product is the result of materials, process and ingredients from several different countries.
Silence can be misleading
Silence as to country of origin is not necessarily a defence. Pictorial representations, symbols and other information may still be misleading even if the country of origin is not explicitly stated. For example, labelling goods with iconic Australian symbols may have the effect of implying the goods are made or produced in Australia.
Safe Harbour Defence
A safe harbour defence is available to businesses in some circumstances.
Section 255 of the ACL states that if safe harbour defence is established the business is found not to have engaged in misleading or deceptive representation under section 18, 29(1)(a) or (k) or 151(1)(a) or (k).[1]Section 255 contains a detailed table that sets out requirements that must be met before a defence is established. The requirements depend on whether the representation refers to the goods' origin, place of production, a logo as specified by regulation, the location good's are grown or where the label refers to where specific ingredients or components of goods were grown.   The onus rests on the business to establish that the criteria have been met.
Penalties
There are a range of penalties for contravention of the Act including:
civil action;[2]
criminal offences for unfair practices;[3]
infringement notices of $102,000 for ASX listed corporations and $10,200 for bodies corporate and $2,040 for individuals; and
enforceable undertakings.[4]
Civil Action
While the ACCC can initiate proceedings against a business in breach of the Act, there is also the possibility of competitors or consumers enforcing the provisions.
A breach can result in a pecuniary penalty of up to $1.1 million for corporations and $220,000 for individuals.
Other orders that are available under the CCA include:
disqualifications for managing a corporation; damages or compensation for loss of business;
injunctions;
probation orders;
community service orders;
corrective advertising orders
refund of money;
declaring contracts void; and
variations of contracts.
Links and further references
Legislation
Competition and Consumer Act 2010 (Cth) Schedule 2
Other references
ACCC launches guidance on country of origin labelling for businesses (2014)
Country of origin claims & the Australian Consumer Law
Guidelines on the use of infringement notices (2013)
Further information
If you need further information about dealing with a lawyer please contact us for an obligation free and confidential discussion.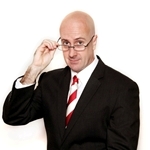 Malcolm Burrows B.Bus.,MBA.,LL.B.,LL.M.,MQLS.
Legal Practice Director
Telephone: (07) 3221 0013
Mobile: 0419 726 535
e: mburrows@dundaslawyers.com.au
Disclaimer
This article contains general commentary only.  You should not rely on the commentary as legal advice.  Specific legal advice should be obtained to ascertain how the law applies to your particular circumstances.
---
[1]See in relation to ACL s 18, 29(1)(a), 29(1)(k), 151(1)(a) or 151(1)(k) of the ACL.
[2]ACL Chapters 2 and 3 ss. 18, 29(1)(a), 29(1)(k) 33(1).
[3]ACL Chapter 4 ss. 151(1)(a), 151(1)(k) and 155(1).
[4] ACL S 87B