The recent case of Cheng v Lok [2020] SASC 14  (Cheng v Lok) should serve as a warning about the potential severe consequences of posting fake reviews out of spite or to harm a competitor.   In that case the Supreme Court of South Australia awarded $A750,000 in damages to a lawyer whose business was defamed through fake and negative online.
In this article, we discuss how individuals and in some circumstances companies, may seek damages for fake or untrue online reviews that are found to be defamatory.  We also discuss defamation in the context of companies and steps that may be taken as an alternative to defamation against online reviewers acting untruthfully, falsely or maliciously.
Overview of Cheng v Lok
Mr Gordon Cheng (Mr Cheng) is a lawyer who it was found received a false review of his law firm on Google My Business in October 2018.  Mr Cheng was unaware of the review until a former client informed him of it in February 2019.  Cheng had never met or acted for the reviewer.  He initially complained to Google, who removed the review on 30 April 2019.  Subsequently, the reviewer posted two additional fake reviews using two different names.  According to data provided by Google, the review had received around 800 views a month up it was removed.
Mr Cheng suffered significant financial harm as a result of the review, amounting to a loss of $631,229 in income, with an estimated $296,146 damage to the value of his business overall.  Cheng also claimed to have personally suffered significant distress, including anxiety and depression, as a result of the negative review and therefore claimed general and aggravated damages of $200,000.
Importantly, a person can still be sued for defamation despite whether the statements were unintentionally defamatory or were not malicious in nature.  However, there are some limited defences which might apply, including the honest opinion defence.   This will only be available where a defendant is able to prove that:
the matter was an expression of opinion rather than a statement of fact;
the opinion related to a matter of public interest; and
the opinion is based on proper material.[1]
The defence is lost in circumstances where a plaintiff is able to show that the opinion was not honestly held by the defendant at the time of publication.  This is a strict test, and highlights that just because a statement was not intended to be defamatory, does not mean the individual will be free of the consequences.
In the context of online defamation, the basic principles of defamation apply.  In the present Case, these were applied as follows:
publication of the allegedly defamatory review is taken to have occurred where the words were heard, read or downloaded, and therefore the defamation occurred in Australia;
the defamatory review clearly identified Cheng and his law firm; and
Google was likely to have or have had control of the reviewer's information.
The damages and costs awarded
The reviewer was ordered to pay Cheng $750,000 in compensation, as well as Cheng's legal costs, which were awarded on an indemnity basis.  The calculation of damages was broken down as follows:
$300,000 damages for past economic loss;
$100,000 damages for future economic loss;
$150,000 damages for loss of goodwill;
$100,000 in general damages; and
$100,000 in aggravated damages.
In the calculation of general damages Bochner J acknowledged the distress and anxiety experienced by Cheng resulting from the downturn of the business and the damage to his reputation.
In considering aggravated damages, Her Honour found the reviewer's actions to be deliberately false or defamatory.  This was mainly due to the further reviews she left subsequent to the removal of the original one, as well as her failure to apologise.  Additionally, the fact that Cheng had never met or acted for the reviewer was evidence for the Court that she was not acting in good faith.  With respect to this, Her Honour said:
"The only conclusion that can be drawn is that her intention was to destroy Mr Cheng's livelihood and cause him distress, anxiety and financial hardship."
Additionally, Her Honour considered the fact that the reviewer had not apologised or offered any compensation to Cheng.
When can a company sue for defamation?
There is a general belief that companies are unable to sue for defamation, due to them being incapable of being defamed.  While this notion is generally true, companies can sue for defamation if:
the objects for which it is formed do not include obtaining financial gain for its members; or
the company has less than 10 full-time employees; and
the company is not a public body.[2]
Further, a director or officer of a company may also have a claim if the defamatory publication identifies employees in a fake, untrue or false online review.
Legal actions for companies that suffer from 'fake online reviews'
Tort of injurious falsehood
There are some alternative actions available to companies who suffer fake online reviews.  Injurious falsehood is a tort which arises when a person makes false representations about the goods and services of a person or company.  To establish injurious falsehood, the following three elements must be established:
false statement;
publication; and
In determining injurious falsehood, the Court will consider the seriousness of the false allegation, the extent of publication and the size of the business affected, among other things.[3]
Misleading and deceptive conduct
Alternatively, companies may be able to bring an action against another business for misleading or deceptive conduct under section 18 of the Australian Consumer Law.  This will be applicable when another business makes a claim or representation that is likely to mislead or deceive consumers.
Takeaways
Companies that receive fake online reviews may make a claim for defamation, so long as they meet the requirements in section 9 of the Defamation Act 2005 (Qld).  The Court may award both general and/or aggravated damages, as well as damages for loss of income resulting from the review.
Further, it is important to note that the Courts are increasingly ordering technology companies to reveal personal information of reviewers for the purpose of commencing legal proceedings – see Aussie Court orders Google to unmask reviewer.  This makes it more difficult for reviewers to be anonymous.
Those who choose to make online reviews about an individual or a company can be held more accountable for their statements than they have in the past.  Online reviewers must ensure what they are stating is correct, and be prepared to show evidence of that.  If their review is found to be defamatory, they will likely be held liable for paying damages and legal costs.
Further References
Legislation
Competition and Consumer Act 2010 (Cth)
Defamation Act 2005 (Qld)
Cases
Cheng v Lok [2020] SASC 14
Dow Jones & Co v Gutnick [2002] HCA 56
Jones v Aussie Networks Pty Ltd [2018] QSC 219
Kabbabe v Google LLC [2020] FCA 126
Kaplan v Go Daddy Group and 2 Ors [2005] NSWSC 636
Seafolly Pty Ltd v Madden (No 4) (2014) 320 ALR 763.
Related articles by Dundas Lawyers
Aussie Court orders Google to unmask reviewer
Legal risks of social networking for business
Social media rant costs respondent upwards of $350k
Further information
If you need assistance with any aspect of copyright infringement, please telephone me for an obligation free and confidential discussion.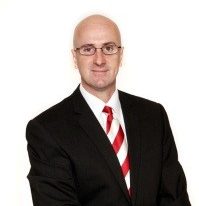 Malcolm Burrows B.Bus.,MBA.,LL.B.,LL.M.,MQLS.
Legal Practice Director
Telephone: (07) 3221 0013 | Mobile: 0419 726 535
e: mburrows@dundaslawyers.com.au
Disclaimer
This article contains general commentary only. You should not rely on the commentary as legal advice.  Specific legal advice should be obtained to ascertain how the law applies to your particular circumstances.