On 28 September 2017, ASIC released an Information Sheet to aid companies in establishing and meeting their legal obligations when undertaking an initial coin offering (ICO).  Whilst acknowledging that ICOs have the potential to beneficially widen the options available to both businesses and investors, ASIC Commissioner John Price also warned that "ICOs are highly speculative investments, are mostly unregulated and the chance of losing your investment is high".
What is an ICO?
An initial coin offering, or initial token offering, is a new form of funding used by businesses to raise funds from various investors through the internet.  ICOs allow investors to use cryptocurrency (such as bitcoin) to purchase coins for a set period of time.  Anyone with access to the internet can create or invest in an ICO, therefore, making the offering a global and often anonymous platform.
What is the legal status of an ICO?
In Australia, the legal status of an ICO depends on the type of ICO offering and the rights which attach to the coins or tokens.  In Information Sheet 225, ASIC considered six (6) situations where ICOs could be subject to the general law, consumer law or the Corporations Act 2001 (Cth) (Act).
(1) ICOs as a managed investment scheme
A managed investment scheme (MIS) occurs under the Act where investors contribute assets to obtain an interest in a scheme; the assets are pooled together to produce financial benefits or interests in property; and though the contributors do not have day-to-day control over the operation of the scheme, they may have voting (or similar) rights.  If the value of the coin is related to the management of such an arrangement, the ICO can be classified as a MIS, and a range of disclosure, registration and licensing obligations under the Act apply.
(2) ICOs as an offer of a share in a company
A share is a collection of rights relating to a company.  Common rights are the right to ownership of the company, voting rights, right to future profits through dividends, and the right to residual assets in the event of winding up.  An ICO may be an offer of a share if it is created to fund a company and the rights attaching to the coin (which are usually outlined in the ICO's "white paper") resemble the rights attaching to shares.  If so, the issuer of the ICO must comply with the requirements of an initial public offering (IPO), including the preparation of a prospectus.  However, investors should be aware that though an ICO may resemble an IPO, the protection available to investors to withdraw their investment before the shares are issued may not necessarily apply to an ICO.
(3) ICOs as an offer of a derivative
Under the Act, a derivative (such as an option or future) is a product which derives its value from an underlying instrument or reference asset (such as a share or a commodity).  An ICO could be classed as a derivative if the value of the coin is based on factors such as a financial product or underlying market or asset price moving in a certain direction before a time or event which resulted in a payment being required as part of the rights or obligations attached to the coin.
(4) ICOs as an offer of a non-cash payment facility
A non-cash payment (NCP) facility is an arrangement whereby a person makes payments other than by physical delivery of currency.  An ICO is unlikely to be a NCP facility unless it includes an arrangement that allows payments to be made to a number of payees other than by physical delivery of currency, whether or not the payment is ultimately converted to fiat currency to enable completion of the transaction.
(5) ICO platforms as a financial market or crowd-sourced funding platform
A platform offering ICOs is not covered by the amendments to the Act introduced by the Corporations Amendment (Crowd-sourced Funding) Bill 2016 (Cth), hence, such platforms do not have to comply with the regulatory requirements imposed on crowd-sourced funding providers.
(6) ICOs subject to laws prohibiting misleading or deceptive conduct
Care should be taken when promoting ICOs to ensure that such communications do not mislead or deceive potential investors, thereby potentially attracting penalties under the Australian Consumer Law (ACL).
Takeaways
With the growing interest in cryptocurrencies, it is important that investors are fully aware of the inherent risks of investing in ICOs, and that businesses conduct such transactions in a transparent manner that promotes investor confidence.  Whilst ASIC's recent statement goes some way to clarifying the Australian position on ICOs, the law in this area is still in development.
Further references
Related articles by Dundas Lawyers
What is an Initial Coin Offering?
Raising capital without disclosure
Australian Securities and Investments Commission
ASIC Media Release – 17-325MR ASIC provides guidance for initial coin offerings
Evaluating Distributed Ledger Technology – Information Sheet 219
Initial coin offerings – Information Sheet 225
Money Smart – Virtual currencies
Further information
If you need assistance regarding initial coin offering or technology law or you are considering doing an initial coin offering, please telephone me for an obligation free and confidential discussion.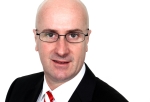 Malcolm Burrows B.Bus.,MBA.,LL.B.,LL.M.,MQLS.
Legal Practice Director
Telephone: (07) 3221 0013 | Mobile: 0419 726 535
e: mburrows@dundaslawyers.com.au
Disclaimer
This article is not legal advice. It is general comment only.  You are instructed not to rely on the commentary unless you have consulted one of our Lawyers to ascertain how the law applies to your particular circumstances.