Please note this article has been updated.
Supermarket giant Coles has been advertising bread using the phrases "Baked Today, Sold Today", "Freshly Baked", "Baked Fresh", "Freshly Baked In-Store" and "Coles Bakery". In reality, the bread was partially baked, in some instances overseas, up to six (6) months before being defrosted, with the final baking process occurring in Coles' stores.
The Australian Competition and Consumer Commission (ACCC) brought proceedings against Coles for misleading and deceptive conduct. The ACCC and Allsop CJ stated that the proceeding was not being brought because the bread was being partially baked, or because the bread sometimes came from overseas, but because of the manner in which Coles was advertising the bread.
As part of its defence, Coles pointed out that they used "barker cards", which were cards 74mm x 210mm in size that explained that some bread sold at Coles is made from scratch in store, while other bread is initially baked by speciality bakers and then baked by Coles. This did not stand with Allsop CJ who found that due to the size and positioning of the cards, along with the fact that they did not differentiate between the different methods that Coles used to obtain and bake bread, that the cards were inadequate to remove the misleading and deceptive impression created by the descriptions used by Coles.
Based on what was said, and the conduct of Coles, Allsop CJ found that there been a contravention of sections 18, 29(1)(a) and 33 of the Act. He suggested in obiter that a solution would be:
 "… to make it tolerably clear to the public that the recent baking was the completion of a baking process that had taken place some time before, off site, and that "freshly baked" actually meant the completion of the baking process of frozen product prepared and frozen off site by suppliers."
Links and further references
Legislation    
Competition and Consumer Act 2010 (Cth)
Useful guidance
ACCC Advertising your business – Social Media
ACCC Guide for business and review platforms
Cases
Australian Competition and Consumer Commission v Coles Supermarkets Australia Pty Limited [2014] FCA 634
Further information
If you need further information about the potential of making misleading and deceptive statements in advertising please contact us for an obligation free and confidential discussion.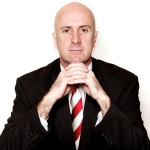 Malcolm Burrows B.Bus.,MBA.,LL.B.,LL.M.,MQLS.
Legal Practice Director
Telephone: (07) 3221 0013
Mobile: 0419 726 535
e: mburrows@dundaslawyers.com.au
Disclaimer
This article contains general commentary only.  You should not rely on the commentary as legal advice. Specific legal advice should be obtained to ascertain how the law applies to your particular circumstances.