Update to our article published on 23 July 2014
See further update published 14 April 2015
On 29 September 2014, Chief Justice Allsop of the Federal Court handed down his judgment in the Coles "Fresh Bread" case.
This decision highlights the potential perils of "pushing the boundaries" when it comes to advertising products for sale in a way that could be constued as misleading or deceptive within the meaning of section 18 of the Australian Consumer Law (ACL) which is contained within Schedule 2 the Competition and Consumer Act 2010 (Cth).
Coles has been restrained for a period of 3 years from making any representations on any packaging that its bread was made or baked on the same day it was sold or baked from fresh dough when that is not the case.
Coles has also been ordered to display a corrective notice in a prominent location on counters in Coles Bakery Stores and through a prominent "one-click link" displayed in the top one-third of its homepage.
The Court made various declarations including that in marketing various bread products as "Freshly Baked In-Store" and "Baked Today, Sold Today", Coles
engaged in conduct in trade or commerce that was misleading or deceptive or likely to mislead or deceive, in contravention of section 18 of the ACL
made a representation in trade or commerce, in connection with the supply or possible supply or promotion of the supply of goods that was false or misleading as to the history of the goods in contravention of section 29(1)(a) of the ACL; and
engaged in conduct in trade or commerce that was liable to mislead the public as to the nature, the manufacturing process, and the characteristics of goods in contravention of section 33 of the ACL.
A copy of his Honour's reasons for judgment and a copy of the corrective notice can be viewed here: http://www.austlii.edu.au/au/cases/cth/FCA/2014/1022.html
Further information
If you need further information about the potential of making misleading and deceptive statements in advertising please contact us for an obligation free and confidential discussion.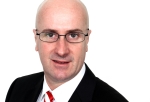 Malcolm Burrows B.Bus.,MBA.,LL.B.,LL.M.,MQLS.
Legal Practice Director
Telephone: (07) 3221 0013
Mobile: 0419 726 535
e: mburrows@dundaslawyers.com.au
Disclaimer
This article contains general commentary only. You should not rely on the commentary as legal advice. Specific legal advice should be obtained to ascertain how the law applies to your particular circumstances.