Building dispute litigation before a Court or tribunal, like any other form of commercial litigation, can be a stressful, time-consuming and costly process.  Commercial building contracts commonly include alternative dispute resolution mechanisms, such as arbitration, as an option to formal litigation in anticipation it will more efficiently resolve any dispute.
For example, arbitrations are usually:
not bound by formal Court procedures, the arbitration clause often providing for more flexible and efficient processes in comparison to the strict rules of Court;
not bound by the rules of evidence but are expected to afford the parties natural justice; and
binding on the parties in the sense that they must engage in the arbitration process before having recourse to formal Court or Tribunal proceedings.
This latter point was illustrated in the recent decision of 4D Electrical Qld v Greyburn Pty Ltd [2020] QCAT 74.
4D Electrical Qld (4D) as subcontractor entered into a contract with Greyburn Pty Ltd ACN 163 823 158 (Greyburn) as the principal contractor for the supply and installation of electrical works at commercial premises.  4D asserted it was owed money by Greyburn in respect of the works performed.  The contract contained an arbitration clause which:
required, in the event of a dispute arising, for it to be referred to arbitration;
prevented a party from commencing and maintaining any legal action in respect of the dispute until it had been arbitrated;
in the event of such legal action, restricted it to the amount of relief the arbitrator found either party was entitled to.
In spite of the arbitration clause, 4D commenced proceedings with the Queensland Civil and Administrative Tribunal (QCAT) to recover the amount claimed before the dispute had been arbitrated.
Greyburn sought to have the QCAT proceedings dismissed because of non-compliance with the arbitration clause.  4D in response asserted that participation in the contractual arbitration process would be futile and would not lead to resolution of the dispute.
QCAT, having found the parties had not participated in the alternative dispute resolution process at all, was not convinced arbitration was bound to fail.  In respect of Greyburn's desire to have the QCAT proceedings dismissed, the QCAT observed it had the power to dismiss proceedings that were an abuse of process.  That said, the QCAT determined it would stay the proceedings pending compliance with the arbitration clause.
As a creature of statute, QCAT only had those powers conferred upon it by the Queensland Civil and Administrative Tribunal Act 2009 (Qld) and enabling Acts, such as the Queensland Building and Construction Commission Act 1991 (Qld) and neither of those Acts conferred any general power on QCAT to stay proceedings.
However it was held QCAT had implied powers reasonably necessary to accomplish the requirements under those Acts, and in the circumstances found it appropriate in the interests of justice to stay the proceeding for three months. QCAT said that in the event 4D within that time did not file evidence of the parties having complied with the arbitration clause, only then would the proceedings be dismissed.
Takeaways
The case again illustrates that courts and tribunals will wherever possible keep parties to the bargain they struck, including pre-proceedings mandatory dispute resolution processes.
Further references
Legislation
Queensland Building and Construction Commission Act 1991
Queensland Civil and Administrative Tribunal Act 2009
Related articles by Dundas Lawyers
Top ways to avoid a building dispute in Queensland
Implications of non-compliance with the Queensland Building and Construction Commission Act (Qld) 1991
Why you should not engage an unlicensed building contractor
Implications of performing unlicensed building work
QBCC Home Warranty Insurance – Part 1 and 2
Further information
If you need assistance regarding Queensland building and construction matters, please telephone me for an obligation free and confidential discussion.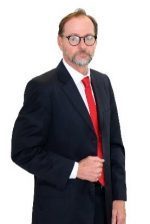 Mitch Brown Dip.T.,BA.,LL.B.,MQLS.
Legal Practice Director
Telephone: (07) 5646 9174
Mobile: 0420 205 105
e: mbrown@dundaslawyersgc.com.au
Disclaimer
This article contains general commentary only. You should not rely on the commentary as legal advice.  Specific legal advice should be obtained to ascertain how the law applies to your particular circumstances.