The series of articles entitled 'Planning a business acquisition' was written by Malcolm Burrows and has been licensed to Television Education Network Pty Ltd. A technical paper will accompany a Buying & Selling a Business DVD that will be released in October this year. The nine (9) part series was developed to educate those planning or evaluating a business acquisition.
The situations where an entity (Acquirer) may wish to acquire another business (Acquisition) are numerous, as are the strategic reasons for doing so. In many cases there may not be an advisory team (Advisory Team) involved, in others there may be a multidisciplinary team made up of a variety of professionals who have to work as a team to make the Acquisition work. The reality is that a number of acquisitions fail. The reasons for these failures are in part addressed in this paper.
Whilst there are a number of considerations, for the sake of convenience, we have broken them into two parts, the nature of the business to be acquired (Target) and the characteristics of the Acquirer. In both cases the answer to these two questions is critical to determine how to best approach the process of making an Acquisition. Sadly, unlike a building project requiring a plan, most Acquisitions do not have a plan that is appropriate to the situation.   In our view it is for this reason that a lot of Acquisitions fail.
Contents
Disclaimer
This article contains general commentary only.  You should not rely on the commentary as legal advice. Specific legal advice should be obtained to ascertain how the law applies to your particular circumstances.
Further information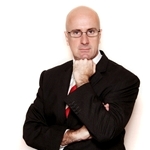 Malcolm Burrows B.Bus.,MBA.,LL.B.,LL.M.,MQLS.
Legal Practice Director
Telephone: (07) 3221 0013
Mobile: 0419 726 535
e: mburrows@dundaslawyers.com.au