Part 9 – Planning a business acquisition
Whether or not the Acquirer should work in the business of the Target before making the Acquisition will really depend on the nature of the Target and the characteristics of the Acquirer. It is generally not applicable in the case of higher value Acquisitions.
Is working in the business a substitute for legal or accounting due diligence?
Working in the business of the Target is something that generally applies to smaller Acquisitions such as Cafés or Retail businesses which may involve cash transactions. The purpose is generally to verify the claims of the Target about takings which may (or may not as the case and context requires) not be able to be confirmed by traditional accounting or legal due diligence.
Generally a period of tuition is permitted as a standard clause in the REIQ Business Sale Contract.
That said, working in the business is not a substitute for either accounting or legal due diligence however it may assist to identify further issues associated with the business of the Target where the Acquirer is likely to be working in the Target after the Acquisition has been made.
Disclaimer
This article contains general commentary only.  You should not rely on the commentary as legal advice. Specific legal advice should be obtained to ascertain how the law applies to your particular circumstances.
Further information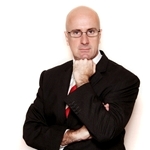 Malcolm Burrows B.Bus.,MBA.,LL.B.,LL.M.,MQLS.
Legal Practice Director
Telephone: (07) 3221 0013
Mobile: 0419 726 535
e: mburrows@dundaslawyers.com.au