Part 6 – Planning a business acquisition
Prior to the Target being approached, the scope of the likely legal and accounting due diligence should be determined by the Advisory Team. The scope of the initial due diligence can be broken into elements with the Lead Advisor allocating roles and responsibilities between the members of the Advisory Team including the Management Representatives.
Lead Advisor to project manage the work of the team members
By now the critical importance of project management of the Acquisition process should have been emphasised. In this way each member of the Advisory Team understands their role and when their deliverables are due. Any Management Representatives of the Acquirer should have visibility of the scope of work and their involvement should be included in the project plan.
Are the employees and contractors of the Target to be retained?
The answer to this will depend on whether the Acquirer is likely to obtain value from the employees and contractors (Employees) or whether value can be extracted by downsizing the target by natural attrition or structuring the transaction to avoid taking certain employees.
If the employees are to be retained then any announcement to the employees of the Target about a potential Acquisition needs to be handled with care to avoid natural attrition.
Disclaimer
This article contains general commentary only.  You should not rely on the commentary as legal advice. Specific legal advice should be obtained to ascertain how the law applies to your particular circumstances.
Further information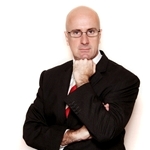 Malcolm Burrows B.Bus.,MBA.,LL.B.,LL.M.,MQLS.
Legal Practice Director
Telephone: (07) 3221 0013
Mobile: 0419 726 535
e: mburrows@dundaslawyers.com.au