Part 7 – Planning a business acquisition
Assuming that the Target has been identified and approached publically available information is available to reveal the background of its structure. This information will be available prior to the execution of any Confidentiality Agreements or the commencement of any formal due diligence by the Advisory Team.

Once again using the Dundas Lawyers Enterprise Due Diligence Framework it is possible to catalogue and categorise the structure of the target's securities[1] to determine a preferred method of acquisition.
Structure and ownership
How is the ownership in the entity held?
What types of securities exist?
Material contracts
Assets
Regulatory regime and compliance.
Will due diligence provide the answers?
Whilst it is possible to attempt to pre-plan the method of acquisition, except in the case of ASX Listed Entities it is unlikely that the final method of acquisition can be predicted until legal and accounting due diligence has been completed.  In addition, the Target may have a preference or hard position based on the how its securities are held and the liability for capital gains tax as a result of the proposed Acquisition methodology.
Is there a general rule about acquiring shares or assets?
The general rule as to whether to acquire a business by buying its assets or by acquiring all of its securities will depend on:
whether the Acquirer has completed sufficient legal and accounting due diligence to ensure that the securities in the business can be acquired without significant risk;
whether the securities capable of being transferred?
the wishes of the Target.
Can the Acquirer adopt a preferred position?
Whilst it is possible for the Advisory Team to recommend a preferred approach it is somewhat unwise to do so without a willing Target. The reason for this is simply to avoid rework and cost.
Disclaimer
This article contains general commentary only.  You should not rely on the commentary as legal advice. Specific legal advice should be obtained to ascertain how the law applies to your particular circumstances.
Further information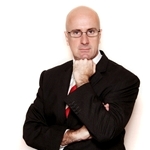 Malcolm Burrows B.Bus.,MBA.,LL.B.,LL.M.,MQLS.
Legal Practice Director
Telephone: (07) 3221 0013
Mobile: 0419 726 535
e: mburrows@dundaslawyers.com.au
---
[1]Section 92, Corporations Act 2001 (Cth) when used in relation to a body, means defines securities to include shares, debentures and a variety of other legal and equitable interests in a body.