In the recent case of Sensis Pty Ltd v Senses Direct Mail and Fulfillment Pty Ltd [2019] FCA 719 (24 May 2019) (Sensis v Senses) the moral of the story might be that if your brand name is so similar to another company that your customers could confuse or are confusing their name with yours… you might be in trouble.  This was the case in Sensis v Senses where Senses Direct Mail and Fulfillment Pty Ltd (Respondent) was held to have infringed the registered marks of Sensis Pty Ltd (Applicant) owner of well-known directory brands, including the Yellow Pages and White Pages.
Were the two marks deceptively similar?
In Sensis v Senses Justice Davies had to determine whether the Respondent's marks "SENSES DIRECT" used in plain words and with its associated logo (SENSES marks) infringed the Applicant's two (2) registered trade marks for the plain word "SENSIS" (SENSIS marks).  Section 120(1) of the Act provides that a person infringes a registered trade if:
  … the person uses as a trade mark a sign that is substantially identical with, or deceptively similar to, the trade mark in relation to goods or services in respect of which the trade mark is registered.
Deceptively similar is defined by section 10 of the Act as:
… a trade mark is taken to be deceptively similar to another trade mark if it so nearly resembles that other trade mark that it is likely to deceive or cause confusion.
Davies J applied the tests set out by the Honourable Justice Windeyer in Shell Co. (Aust) Ltd v Esso Standard Oil (Aust) Ltd (1963) 109 CLR 407 (Shell) in determining whether the SENSIS and SENSES marks were substantially identical or deceptively similar, and said at [13]:
…Whether a mark is "deceptively similar" is not determined by a side-by-side comparison, but is a question of the impression that persons of ordinary intelligence and memory would have of the mark SENSES DIRECT based on their recollection of the applicant's mark SENSIS… [Emphasis added]
Davies J also applied the common law test contained in Southern Cross Refrigerating Company v Toowoomba Foundry Pty Ltd [1954] HCA 82 and applied in numerous cases and said at [13]:
…The question of whether a mark so nearly resembles another trade mark that there is likelihood of deception or confusion occurring involves an assessment as to whether people would be caused to wonder whether the respondent's services are from the same source as the services provided by the applicant… [Emphasis added]
Justice Davies determined that the SENSES marks did so closely resemble the SENSIS marks that it was likely to cause confusion with the SENSIS marks, His Honour concluded that the SENSES marks were deceptively similar to the SENSIS marks and came to this conclusion based on reasons including:
"…considerable visual and aural similarity between the words "SENSIS" and SENSES…" at [16].
numerous instances of customers misspelling SENSES DIRECT as Sensis Direct at [17].
"…the addition of the word "DIRECT" is merely descriptive, and does not add a distinctiveness to the mark taken as a whole." at [18].
actual evidence of confusion by a customer of the Respondent, where they were caused to wonder whether the source of the services was that of the Applicant.
The Respondent's submitted in support of their use of the SENSES marks being unlikely to cause confusion, that its services were in a distinct market to the Applicant's advertising and marketing services (which have since expanded to broader offerings than its traditional directories), specifically direct mail marketing.
Justice Davies did not accept this distinction on the basis that there was evidence of use of the SENSES mark in relation to broader advertising and marketing services. This evidence was in the form of content on the Respondent's website offering creative solutions such as graphic design and copyrighting and multi-channel campaigns as well as the broader marketing services specified in the Respondents application to IP Australia for registration of its SENSIS DIRECT mark.  At [36] Davies J said:
…the use of the SENSES DIRECT mark as a trade mark in respect of advertising and marketing services more generally heightens the likelihood of confusion with the SENSIS mark.
The Respondent submitted evidence that graphic design and copyrighting services were referred to third party suppliers, and that they did not currently supply multi-channel marketing services.
However, Justice Davies cited Kitto J at 422 in Shell and Deane J at 433 in Moorgate Tobacco Co Ltd v Phillip Morris Ltd (No 2) (1984) 156 CLR 414; in commenting at [28] that:
The offering or advertisement of those services under or by reference to the SENSES DIRECT mark is sufficient to constitute use of the mark as a trade mark in respect of those services…
His Honour concluded (after considering the defence and cross-claim which is not explored in this article) that infringement pursuant to s120(1) of the Act was established.
Takeaways
A mark can be infringing even where there are differences in spelling if it sounds or looks deceptively similar.
Evidence of intended use of a trade mark can still constitute trade mark infringement even where those services have not actually been provided.
Engaging intellectual property lawyers to appropriately advise you at the outset of building your brand could save hundreds of thousands in potential litigation fees.
Links and further references
Related articles
Can you infringe a trade mark by exporting a product?
The importance of using your trade mark
Should you register a trade mark for your name or logo
Not so swole – removal of trade marks for non-use
Legislation
Cases
Sensis Pty Ltd v Senses Direct Mail and Fulfillment Pty Ltd [2019] FCA 719 (24 May 2019)
Moorgate Tobacco Co Ltd v Phillip Morris Ltd (No 2) (1984) 156 CLR 414
Shell Co. (Aust) Ltd v Esso Standard Oil (Aust) Ltd (1963) 109 CLR 407
Southern Cross Refrigerating Company v Toowoomba Foundry Pty Ltd [1954] HCA 82
Further information
If you need advice on any intellectual property related matter contact me for a confidential and obligation free discussion: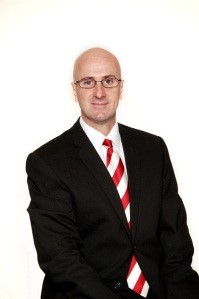 Malcolm Burrows B.Bus.,MBA.,LL.B.,LL.M.,MQLS
Legal Practice Director
Telephone: (07) 3221 0013 Fax: (07) 3221 0031
Mobile: 0419 726 535 e: mburrows@dundaslawyers.com.au
Disclaimer
This article contains general commentary only. You should not rely on the commentary as legal advice. Specific legal advice should be obtained to ascertain how the law applies to your particular circumstances.