Businesses often make broad sweeping statements, in their agreements and particularly in the terms and conditions of sale presented on their websites purporting to exclude consumer's rights to warranties, guarantees or remedies.  In reality, such declarations can amount to a breach of the Australian Consumer Law (ACL) which recently occurred in relation to Jetstar.
Section 29 of the ACL provides:
29   False or misleading representations about goods or services
 (1) A person must not, in trade or commerce, in connection with the supply or possible supply of goods or services or in connection with the promotion by any means of the supply or use of goods or services:
 (m)  make a false or misleading representation concerning the existence, exclusion or effect of any condition, warranty, guarantee, right or remedy (including a guarantee under Division 1 of Part 3-2).
Note 1:       A pecuniary penalty may be imposed for a contravention of this subsection.
Consequences
In 2018 the Australian Competition and Consumer Commission (ACCC) brought an action against Jetstar Airways Pty Ltd (Jetstar) in the Federal Court of Australia.  On 30 May 2019 the Court pronounced it decision in the case of Australian Competition and Consumer Commission v Jetstar Airways Pty Ltd [2019] FCA 797. The Federal Court held that between April 2017 and March 2018, Jetstar made false or misleading representations on its website about the rights and remedies available to consumers under section 29 of the ACL. The Court also found that Jetstar's terms and conditions breached the ACL by claiming that consumer guarantee rights did not apply to Jetstar's flight services, and that Jetstar's obligation to provide refunds or replacement flights was limited.
In the Courts judgement, Perry J [at 90] commented:
'particular weight to the importance of deterring other companies from providing false or misleading information about the availability and effect of the Consumer Guarantees being legislative protections for the benefit of consumers'.
and reinforced
'proposed penalties [for Jetstar] will serve to remind other companies of the need to carefully review their websites, including online booking and sales flows and standard terms of trade, in order to ensure that they do not convey a misleading or deceptive impression about these consumer protections'.
No refund representations
Jetstar operates a 'low cost carrier' business model, which involves offering a low-priced 'Basic' fare category, as well as varying "Starter", "Plus", "Max" and "Business" fares.  Throughout the relevant period, Jetstar's flight selection web page included the text "unless otherwise stated fares are non-refundable, limited changes are permitted and charges apply."  For the 'Starter' and 'Plus' fares, the refundable row was marked with a grey "x", indicating that the fare was not refundable.  For other fare selections, the refundable row was marked with a green tick indicating the fare was refundable.
The ACCC chair Rod Sims argued that these representations were false or misleading because services such as flights come with automatic Consumer Guarantees that cannot be excluded, restricted or modified, no matter how cheap the fare.  The no refund representations were expressed in such a way that some consumers would have understood them as meaning the "Starter" and "Plus" fares were not refundable.   Mr Sims maintained that businesses simply cannot make blanket 'no refunds' statements because they can mislead consumers into thinking they can never get a refund under any circumstances.
Representations
Throughout the relevant period, Jetstar's Conditions of Carriage stated that the Flight Services were not subject to any statutory guarantees or warranties, including the Consumer Guarantees, when in fact:
the Flight Services were subject to the ACL Consumer Guarantees;
the Consumer Guarantees cannot be excluded, restricted or modified by contract;
consumers may be entitled to a range of remedies (including, in some circumstances, refunds and compensation for reasonably foreseeable losses); and
where a supplier fails to comply with a relevant Consumer Guarantee, the consumer may choose which of the available remedies under the ACL they wish to pursue.
Accordingly, the Court found that Jetstar was not entitled to limit its liability for a failure to meet the Consumer Guarantees.
Orders
Jetstar was ordered to pay a pecuniary penalty in the amount of $1.95 million for misleading consumers and contribute an amount of $50,000 towards the ACCC's legal costs.
Takeaway message
Businesses need to ensure the contents of their terms of sale and other agreements do not go so far as to purport to exclude the Australian Consumer Guarantees. Otherwise they risk incurring penalties.  In the words of Perry J, this should "serve to remind other companies of the need to carefully review their websites, including online booking and sales flows and standard terms of trade."
Links and further references
Related articles
Legislation
Competition and Consumer Act 2010 (Cth) (Australian Consumer Law)
Cases
Further information
If you need advice on website terms and conditions, terms of sale or consumer guarantees contact us for a confidential and obligation free and discussion: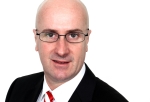 Malcolm Burrows B.Bus.,MBA.,LL.B.,LL.M.,MQLS.
Legal Practice Director
Telephone: (07) 3221 0013 | Mobile: 0419 726 535
e: mburrows@dundaslawyers.com.au
Disclaimer
This article contains general commentary only. You should not rely on the commentary as legal advice. Specific legal advice should be obtained to ascertain how the law applies to your particular circumstances.