Dark fibre refers to access to 'unlit' (unused) telecommunications fibre.  Generally, large telecommunications carriers and government utilities (Supplier) have dark fibre networks laid out that can be available to carriage service providers (CSP's) to access to scale up their network.  Below we set out key elements of dark fibre and corresponding issues in telecommunications service agreements between CSP's and their business end users (End User).
Layer 2 or 3 ethernet compared dark fibre
Dark fibre exists in certain areas because Carriers have laid out more fibre optic infrastructure than needed.  The physical cables are then able to support CSP's who want their own connections.  In comparison, layer 2 or layer 3 ethernet service is used on a leased bandwidth basis.  The network is already activated and the CSP is not generally managing the connection or equipment.
Benefits of dark fibre
Dark fibre has many benefits, including:
Giving CSP's full control and freedom over their network, equipment and connection settings. The CSP can implement the type of transmission technology, protocols and features of the network and is a way of CSP's 'building' their own network with control over how it works, as the service won't be shared with others;
Dark fibre also allows CSP's to upscale to suit the CSP's changing business needs. Consequently, data and speed capacities are only limited by the equipment the CSP uses over the dark fibre network;
Point-to-point connections are more reliable as they bypass the carriers core network routing and switching;
With linked point-to-point networks, data is highly secure and does not enter the public internet and the CSP can specify the security protocol and standards, including encryption standards and settings; and
Creating a network without buying the infrastructure.
Access to dark fibre
Access to dark fibre is a service with the underlying fibre-optic infrastructure leased or purchased from a Supplier.
Therefore, it is important to frame the licence granted to the End User to use the dark fibre service component.  End Users should ensure that that the licence gives them an exclusive licence to use a dark fibre circuit between two end points.  This ensures that the circuit is not shared and traffic impairment and latency is minimised.
Often Suppliers and CSP's will allocate the fibre optic cores to be used in circuits on the condition that they have the discretion to modify, substitute, replace or relocate the path of the cores.  This can potentially cause service disruption for the End User, so the End User should ensure that advance notice of the change is given in order that the End User may make any required network changes.  The End User should also ensure that any change to the path of the cores can only be done if the standard of service is not materially reduced.
Service Levels
Service levels for dark fibre access provided by Supplier's must be clearly stated, such as committed service availability and resolution times.  Service levels for a single path may be, say, 99.95%, however the End User should expect that service levels for the service which consists of multiple paths with complete physical separation should be higher, say 99.999%.
As dark fibre agreements are B2B, the End User should insist on service credits for failure to reach the service level availability target on a sliding scale dependent on the length of downtime.  In this sector, a significant downtime of, say, 4 hours in month with an availability od <99.5%, should carry with it a substantial service credit of around 50%.
From the Supplier's perspective, it should exclude specified events from the calculation of service availability time, such as force majeure, failure of the End User's equipment, planned maintenance, failure of third party upstream Suppliers and any permitted service suspension rights the CSP has.
Liability
CSPs should insist that the payment of any service credits is sole and exclusive remedy of the End User and exclude liability for any loss of profits, loss of business, loss of data incurred by the End User arising from the failure to achieve the service levels or provide the services.
Security and viruses
CSP's should clearly state that they do not have complete control over the security or content of data passing over the network and any systems operated by third parties.
Further, the CSP should clearly state that any property damage suffered by the End User, say damage to the End User equipment arising from a network virus, is limited and falls under the general liability cap.
Takeaways
Using dark fibre to provide a telecommunications service has many benefits, particularly around scalability, network control and reducing infrastructure spend, however Suppliers still need to ensure that there End User agreements limit their liability and risk exposure.
Further references
Related articles
The use of IRUs in a telecommunications capacity
Telco reseller agreements – legal issues
What is in a network access agreement?
Standard form telecommunications service agreements
Advertising guidelines for Carriage Service Providers
Managed services agreements for IT companies
Legislation
Telecommunications Act 1997 (Cth)
Further information
If you need advice on Carrier to CSP dark fibre access agreements or CSP to End User telecommunications service agreements, please feel free to contact me for a confidential and obligation free discussion.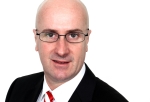 Malcolm Burrows B.Bus.,MBA.,LL.B.,LL.M.,MQLS.
Legal Practice Director
Telephone: (07) 3221 0013 | Mobile: 0419 726 535
e: mburrows@dundaslawyers.com.au
Disclaimer
This article contains general commentary only.   You should not rely on the commentary as legal advice.   Specific legal advice should be obtained to ascertain how the law applies to your particular circumstances.