People looking to establish a franchise often ask us whether the franchise system needs to be "registered" in Australia. The term franchise system as defined by section 4 of Schedule 1 – Competition and Consumer (Industry Codes – Franchising) Regulation 2014 (Code) "includes a business system in which a franchisor grants a franchise to a franchisee".
There is no requirement to register a franchise system in the Code, therefore a franchise does not need to be 'registered' in Australia. That said any business purporting to be a franchise must comply with the terms of the Code in all respects.
What about websites that provide franchise registration services?
Search any search engine for the phrase "franchise registration" and the results will reveal numerous sites purporting to provide registration services for franchisors. Whilst it may be that they provide a registration or listing service, as stated above there is no legal requirement for a franchisor to list their franchise on such websites.
According to the Australian Franchise Registry's own website:
In 2010 the Parliamentary Joint Committee on Corporations and Financial Services report on franchising noted the need for better indicators of stability of the Australian franchising sector, and better industry data. The Joint Committee in Recommendation 8 specifically recommended the establishment of a registration system for franchise businesses which could enable the collection of data on the franchising sector. However the cost of establishment of such a registry, and concern as to compliance costs for franchisors, led the Government to decide against implementing such a system. [emphasis added].
Further, the Franchising Council of Australia website's FAQ says:
Do I need a licence to be a franchisor?

Businesses do not need a special licence or registration to commence franchising in Australia, however they will need all the normal business permits required for the conduct of their general type of business, and must comply with the Franchising Code of Conduct.
Listing your franchise system in the various directories and registry's would not appear to harm your franchise system from an online marketing perspective. That said, care needs to be taken when advertising any goods or services online.
Disclaimer
This article is general in nature and cannot be regarded as legal advice. It is general commentary only. You should not rely on the contents of this article without consulting one of our lawyers. If you would like advice regarding how the law applies to your individual circumstances, then please contact Dundas Lawyers.
Further references
The Franchising Code of Conduct
Competition and Consumer (Industry Codes—Franchising) Regulation 2014
Template Information Statement
Franchise Council of Australia
Cases
Rafferty v Madgwicks [2012] FCAFC 37 (20 March 2012)
Related articles by Dundas Lawyers

What is a Franchise Agreement?
Changes to the Franchising Code of Conduct
Franchisors' end of term arrangements – valuation of goodwill versus risk of competition
When is your licensee really a franchisee?
Marketing funds for franchises
Renewing or extending a Franchise – what's the difference?
Further information
If you need assistance or advice on any franchising matters, telephone us for an obligation free and confidential discussion.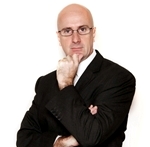 Malcolm Burrows B.Bus.,MBA.,LL.B.,LL.M.,MQLS.
Legal Practice Director
Telephone: (07) 3221 0013
Mobile 0419 726 535
Twitter: @ITCorporatelaw
Google+