In the recent New South Wales case of Burrows v Houda [2020] NSWDC 485 , the Court was faced with the difficult question of whether an emoji is capable of having a defamatory meaning.  As the case was a first for Australia, the Court relied upon UK case law, as well as the ordinary definition of 'emoji', in considering the meaning behind the emoji used.
Background to the case
The plaintiff, Zali Burrows (Ms Burrows) (no relation to Dundas Lawyers Legal Practice Director) brought proceedings against Adam Houda (Mr Houda) in relation to multiple retweets he made on Twitter regarding Ms Burrows' conduct as a legal practitioner.  Specifically, the Tweets related to an article that reported a judge's criticism of Ms Burrows' handling of a matter in Court.  The Tweets read as follows:
"Judge recommends Salim Mehajer's lawyer be referred for possible disciplinary action."
"Salim Mehajer's lawyer facing a potential legal battle of her own after a judge made scathing remarks about her competency as a lawyer."
A third party responded to Mr Houda's first Tweet, asking what had happened to Ms Burrows since the article.  The alleged defamation arose when Mr Houda responded to the third party with the 'zipper-mouth face emoji' (🤐) as shown below:
The Court's findings
The question for the Court was whether the Tweets, particularly the zipper-mouth face emoji, were capable of making defamatory imputations.  Citing the Oxford English Dictionary, the Court defined an emoji as:
"a small digital image or icon used to express an idea, emotion, etc., in electronic communications."
Ms Burrows' solicitor submitted that the zipper-mouth face emoji was "worth a thousand words" and implied that, as a result of the said disciplinary action, there was a finding damaging to Ms Burrow that Mr Houda could not disclose, so "instead he must hint at it by posting a newspaper story and using the 'zipper face emoji' so the reader can guess the rest".
There had been no cases of this nature in Australia, so Her Honour looked to the UK case of Lord McAlpine of West Green v Bercow [2013] EWHC 1342 (QB) whereby the Court was called upon to determine the meaning of an 'innocent face' emoticon.  In considering the parties' arguments, Justice Gibson noted that "one of the main changes to online writing style has been the introduction of two new-age hieroglyphic-style languages: emoticons and emoji."
Her Honour explained that "the ordinary reasonable reader of tweets derives the meaning of the imputation from the circumstances surrounding the tweet".  Therefore, the Court was satisfied that an "ordinary reasonable social media reader" would make adverse assumptions about Ms Burrows as the Tweets were accompanied by the article to the effect that Ms Burrows had acted unsatisfactorily.  Therefore, the zipper-mouth face emoji, and subsequently all emojis, do have the capacity to be defamatory.
Takeaways
This case highlights that an emoji alone is enough to substantiate an action for defamation.  The ruling reminds social media users to be vigilant in deciding what content they publish online.
Links and further references
Related articles by Dundas Lawyers
Business promotion online – liability for comments by others
$750k damages for fake online reviews
Social media rant costs respondent upwards of $350k!
Aussie Court orders Google to unmask reviewer
Legislation
(NSW) Practice Note 6 (District Court Defamation List)
Cases
Lord McAlpine of West Green v Bercow [2013] EWHC 1342 (QB)
Brose v Baluskas [2020] QDC 025
Dow Jones & Co Inc v Gutnick (2002) 210 CLR 575
Australian News Channel Pty Ltd v Voller [2020] NSWCA 102
Bolton v Stoltenberg [2018] NSWSC 1518
Favell v Queensland Newspapers Pty Ltd (2005) 79 ALJR 171
Further information
If you need advice with managing your online business, contact us for a confidential and obligation free and discussion: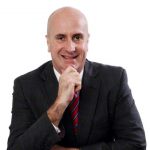 Malcolm Burrows B.Bus.,MBA.,LL.B.,LL.M.,MQLS.
Legal Practice Director
Telephone: (07) 3221 0013 (Preferred)
Mobile: 0419 726 535
e: mburrows@dundaslawyers.com.au
Disclaimer
This article contains general commentary only.  You should not rely on the commentary as legal advice.  Specific legal advice should be obtained to ascertain how the law applies to your particular circumstances.