We are often asked to advise whether an individual engaged by an organisation is an employee or contractor.  The answer to this question can have profound implications for commercialisation of intellectual property.
The answer to this question is often not straightforward as the law needs to be examined in the context of all the facts.
Test under the Fair Work Act
Under the Fair Work Act 2009 (Cth) (Fair Work Act) reference to an employee is taken to have its ordinary meaning.  Section 15 of the Fair Work Act states an employee with its ordinary meaning includes a person who is usually such an employee, except for a person on a vocational placement.
Determining what the ordinary meaning of an employee is can be a challenge, especially with society constantly evolving and new workplace relations developing over time.
Level of control
This question of employee vs contractor used to be answered by considering the level of control the organisation had over the worker.  The less control there was, the more likely it would be that a worker is an independent contractor, rather than an employee.  Although this may still be the case, looking at the level of control alone is not sufficient to answer this question.
Multi-factor test for employee vs contractor
In the case of Stevens v Brodribb Sawmilling Co Pty Ltd (1986) 160 CLR 16, Mason J said:
"the existence of control, whilst significant, is not the sole criterion by which to gauge whether a relationship is one for employment.  The approach of this Court has been to regard it merely as one of a number of indicia which much be considered in the determination of that question…"
Mason J subsequently set out a number of other matters to be considered when determining whether a person is an employee or a contractor.  These include, but are not limited to:
               the mode of remuneration;
               the provision and maintenance of equipment;
               the obligation to work;
               the hours of work and provision for holidays;
               the deduction of income tax; and
               the delegation of work by the putative employee.
In Roy Morgan Research Centre Pty Ltd v Commissioner of State Revenue (Victoria) (1997) 37 ATR 528, the Court said that the question involves identifying:
"factors or indicia that are capable of pointing in one direction or another… and weighing or balancing them in order to reach a conclusion." 
Parties' intentions
The fact a person calls themself an employee or a contractor is not decisive of their status.  Although it may be relevant, cases such as Young & Woods Ltd v West [1980] IRLR 201 have well established that the intention of the parties' or the labels which they put on themselves cannot alter or decide their true legal relationship.
Contract – "for Services" vs "of Service"
The contractual relationship between an employer and employee is often referred to as a Contract of Service.  In contrast, the contractual relationship between an organisation and independent contractor is referred to as a Contract for Services.
Some indications that a person is engaged under a Contract for Services include:
they provide their own materials, plant and equipment;
they have the power to delegate work to others;
they get paid by an agreed contract price once a particular result is produced or a particular project is completed;
they work on one off occasions rather than on a regular basis;
they can work for others without the organisation's permission; and
they are personally responsible for the defects in their work.
In contrast, when taking into account other factors, indications that a person is employed under a Contract of Service include:
their employer has a right to exercise control over the them;
they are required to wear a uniform;
they work set hours; and
they receive paid leave, such as annual leave, sick leave and long service leave.
Implications for intellectual property
It is important to distinguish between an employee and an independent contractor when it comes to intellectual property rights.
Generally, where there is a Contract of Service, any intellectual property created by the employee will belong to their employer.  In contrast, it would be difficult for an organisation to claim ownership over intellectual property created by an independent contractor.
An example is copyright.  Copyright is a type of intellectual property created immediately upon the creation of a work protected by copyright.
Under the Copyright Act 1968 (Cth) (Copyright Act), the creators of works are the owners of the copyright.  However, section 35(6) of the Copyright Act provides that where such works are created under a Contract of Service, then the employer is the owner of the copyright in those works.
In contrast, if there was no Contract of Service, then the creator would retain copyright provided there is no contrary agreement.
There is a similar provision under section 13 of the Designs Act 2003 (Cth) in relation to ownership of a design.  Generally, an employer will be the registered owner of a design created by an employee during their employment unless there is an agreement to the contrary.
Assigning intellectual property
Intellectual property can be assigned between an organisation and its workers.  An agreement to assign intellectual property should be in writing.  Assignment of copyright does not have legal effect unless it is in writing and signed pursuant to section 196(3) of the Copyright Act.
Part 10 of the Trade Marks Act 1995 (Cth) provides that trade marks should be assigned in writing and recorded with the Registrar of Trade Marks.
Section 14(a) of the Patents Act 1990 (Cth) also provides that an assignment of a patent must be in writing and signed.
To ensure intellectual property is properly assigned and recorded, the agreement should always be in writing and signed by the assignor and assignee.
The need to distinguish
For these reasons, it should be evident why a strict determination of whether a person is an employee or an independent contractor is necessary.  Not only will it assist in determining who will own the copyright or other intellectual property, but it will also clarify the rights and obligations of an individual, depending on the nature of the relationship they have with the organisation.
It is always best to put any kind agreement in writing, especially an agreement regarding who will own intellectual property rights that may arise during a project or length of employment.
Further references
Related articles by Dundas Lawyers
What is a Services Agreement?
Copyright, code libraries and ownership
Further information
If you're unsure of the relationship with your workers or if you have concerns regarding your intellectual property rights, contact us for an obligation free and confidential discussion.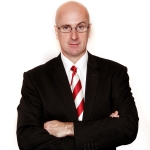 Malcolm Burrows
B.Bus.,MBA.,LL.B.,LL.M.,MQLS. Legal Practice Director
Telephone: (07) 3221 0013
Facsimile: (07) 3221 0031
Mobile 0419 726 535
Twitter: @ITCorporatelaw
Disclaimer
This article is general in nature and cannot be regarded as legal advice. It is general commentary only. You should not rely on the contents of this article without consulting one of our lawyers. If you would like advice regarding how the law applies to your individual circumstances, then please contact Dundas Lawyers.