Founded in 1980, whitegoods importer and distributor Kleenmaid (Company) fell into administration in 2009 with debts amounting to approximately $96 million, including $26 million in customer deposits that had been paid for appliances yet to be delivered.  After an extensive investigation and 59-day trial by the Australian Securities and Investment Commission (ASIC), founder and former director Mr. Andrew Young (Mr. Young) was sentenced to nine years in jail for offences arising from the Company's collapse.
Insolvent trading generally
Sections 588G-Z of the Corporations Act 2001 (Cth) (Act) regulates insolvent trading.  Under section 588G of the Act, a director has a duty to prevent insolvent trading by the company they oversee.  If a director fails to prevent the company from incurring debt, and is aware of the debt, they will be found to have breached their duty.  Under the civil provisions in the Act, proceedings can be taken against a director by ASIC, a liquidator or a creditor.  In addition criminal charges may be pursued where dishonesty is found to be a factor in insolvent trading, as was the case in the Kleenmaid case.  Separately, criminal charges can lead to a fine of up to $220,000 or up to 5 years' imprisonment.[1]
The trial against Mr. Young
Mr. Young was the last of three (3) former Kleenmaid directors to be tried with respect to the investigation.  Previously, Mr. Gary Armstrong was sentenced to five and a half years' imprisonment for one count of fraud and two counts of insolvent trading.  Mr. Young's brother, Bradley Young was sentenced to nine years' imprisonment for one count of fraud and 17 counts of criminal insolvent trading.
The present charges against Mr. Young included 15 counts of criminal insolvent trading of debts amounting to more than $750,000 incurred between October 2008 and April 2009.  Mr. Young also faced fraud charges including dishonesty gaining $13 million in Westpac loans.  Mr. Young was also found to have caused $330,000 to be withdrawn from a Kleenmaid bank account two (2) days prior to the appointment of administrators, and transferred into a bank account that he and his wife could access and benefit from.
At sentencing, Judge Deveraux SC said that the crimes committed were of such a scale that imprisonment was appropriate in the circumstances.  He said:
"It would be obnoxious and naïve to consider these types of crimes victimless.  People in the community must be put on notice that dishonest will bring with it commensurate punishment."
ASIC Commissioner Mr. John Price said with respect to the findings that:
"The action ASIC has taken against the former directors of Kleenmaid should send a clear message that where a director fails in their duty to prevent a company from incurring debts while it is insolvent, ASIC will take action, particularly where the director's conduct has been dishonest and to the detriment of creditors and consumers."[2]; and
"Mr Young's lengthy imprisonment reflects the seriousness of this matter and should serve as a strong warning to company directors of the serious consequences where misconduct is established. ASIC will continue its efforts to ensure directors and company officers meet their obligations, establish and maintain strong corporate governance standards and to bring those who fail in their duties to account."[3]
It is not without a sense of irony noted by this author that Mr. Young will now grow old in jail as he was sentenced to nine (9) years in prison for the two (2) convictions of fraud with a non-parole period of four years.
Takeaways
Insolvent trading is not something that will go unpunished.  There are serious civil and criminal consequences for directors who dishonestly and flagrantly allow companies to trade whilst insolvent.  Company directors must act honestly in respect to their company so as to avoid breaching their director's duties.
Further References
Legislation
Related articles by Dundas Lawyers
The 'good faith' defence to an unfair preference claim
Safe harbour granted to proactive Directors of an insolvent company who are not merely 'living in hope'
Holding company liability for debts for subsidiary
Further information
If you need assistance with director's duties or insolvent trading please telephone me for an obligation free and confidential discussion.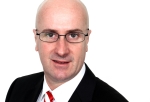 Malcolm Burrows B.Bus.,MBA.,LL.B.,LL.M.,MQLS.
Legal Practice Director
Telephone: (07) 3221 0013 | Mobile: 0419 726 535
e: mburrows@dundaslawyers.com.au
Disclaimer
This article contains general commentary only. You should not rely on the commentary as legal advice.  Specific legal advice should be obtained to ascertain how the law applies to your particular circumstances. 
[1] Australian Securities and Investments Commission, Directors – Consequences of insolvent trading https://asic.gov.au/regulatory-resources/insolvency/insolvency-for-directors/.
[2] Australian Securities and Investments Commission, Former Kleenmaid director found guilty of fraud and insolvent trading after a 59-day trial https://asic.gov.au/about-asic/news-centre/find-a-media-release/2020-releases/20-007mr-former-kleenmaid-director-found-guilty-of-fraud-and-insolvent-trading-after-a-59-day-trial/.
[3] Ibid.