One of the great things about working with technology focussed clients whether it be as an acquirer of technology, or as the "manufacturer" we often get to advise on a range of interesting legal issues.  Gamification is one of the current buzz words which can present a plethora of legal issues to consider.  Whilst the term has been around for some time, the cost of the enabling technologies is reducing so uptake is increasing.
What is Gamification?
According to Oxforddictionaries.com, gamification means:
"the application of typical elements of game playing (e.g. point scoring, competition with others, rules of play) to other areas of activity, typically as an online marketing technique to encourage engagement with a product or service"
Therefore, gamification can be applied to almost any system which involves scoring points, collecting  rewards and competition with others.  The possibilities for gamified systems are endless.
What are the legal issues?
The first step in advising on the legal issues of gamification is to attempt to understand the broad commercial objectives of the game – and the game itself.  Therefore its preferable that we test the game to determine its commercial objectives.  In some instances the game itself may need to be modified so it's best to obtain advice before launch!
Jurisdiction
The elephant in the room in any conversation about gamification is which laws apply in the context of a multi-platform, multi-country gamified system.
Gamification may involve both promotion and subsequently supply of goods or services.  It usually involves the collection and dissemination of a variety of information about users which may cross technology platforms and jurisdictions.  Further it's possible to create virtual currencies, tokens and giveaways which may also give rise to issues pursuant to the Competition and Consumer Act 2010 (Cth) (CCA).  Legal analysis of the nature of the property may also be required.   Further the collection of data about individuals may be 'personal information' pursuant the Schedule 2 of the Privacy Act 1988 (Cth).
Competition and Consumer Act 2010 (Cth)
Gamification raises a range of legal issues which are simply too voluminous to discuss, however the following is a list which would need to be considered in light of the game itself:
Intellectual property (ownership and rights to use);
Compliance with sections of Schedule 2 of the ACL:

Section 18 – Misleading and deceptive conduct;
Section 20 – 21 – Unconscionable conduct in connection with goods or services;
Section 23 to 28 – Unfair contract terms;
Section 29 – False or misleading representation about goods or services;
Section 32 – Offering rebates, gifts or prizes;
Section 33 and 34 – Misleading conduct as to the nature of goods or services;
Section 35 – Bait advertising;
Section 44 – Pyramid schemes;
Section 47 – Referral Selling;
Section 47 – Multiple pricing;
Section 48 – Single price;
Section 49 – Referral Selling;

Privacy Act compliance;
Jurisdiction and the choice of law;
Whether a permit is required under state based trade promotion lottery laws.
In short there are a lot of legal issues to consider.
Further information
If you need assistance in understanding the legal issues you face in establishing a gamified system, please contact us for an obligation-free and confidential discussion.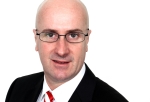 Malcolm Burrows B.Bus.,MBA.,LL.B.,LL.M.,MQLS.
Legal Practice Director
Telephone: (07) 3221 0013
Fax: (07) 3221 0031
e: mburrows@dundaslawyers.com.au
 Disclaimer
This article contains general commentary only.  You should not rely on the commentary as legal advice.  Specific legal advice should be obtained to ascertain how the law applies to your particular circumstances.