The activities of franchisors and franchisees are strongly regulated by Franchising Code of Conduct.  However, the recent decision in Guirguis Pty Ltd & Ors v Michel's Patisserie System Pty Ltd & Ors [2016] QDC 117 (Guirguis case) serves as a reminder of why franchisors should also take care in managing their pre-contractual representations to potential franchisees.
What were the representations in the Guirguis case?
On 26 March 2012 Guirguis Pty Ltd (with Mr and Mrs Guirguis as guarantors)(Franchisee) entered into a franchise agreement with Michel's Patisserie System Pty Ltd (Franchisor) for the operation of a patisserie in Townsville for the term of ten (10) years.
Prior to entering into the franchise agreement, Mr Guirguis conducted his own research and was asked by the Franchisor to sign a Deed of Prior Representations and Questionnaire.  This document asked the Franchisee to detail any verbal or written statements, representations or warranties which may have influenced its decision to enter into the franchise agreement.  Mr and Mrs Guirguis listed only representations regarding lease terms, skills and ongoing support.  The Franchisor sent a follow up letter but the Franchisee provided no further representations.
Mr and Mrs Guirguis sought to terminate the franchise agreement on 22 July 2013 and later brought proceedings against the Franchisor alleging, among other things, misleading or deceptive conduct in breach of section 18 of the Australian Consumer Law.  The Franchisee argued that the Franchisor had made false representations about regular deliveries from Brisbane of "snap-frozen" products, and had failed to disclose matters concerning uncertain future supplies from a Brisbane bakery, and that they would not have entered into the franchise agreement but for these representations.
Had the Franchisee relied on the representations?
The Court rejected the Franchisee's claim of misrepresentation on the basis that the Franchisee had not relied on the representations concerning the deliveries of the "snap-frozen" products.  Mr Guirguis had sought independent advice and despite being given a number of opportunities, the Franchisee had not identified the alleged misrepresentation as one which influenced its decision to enter into the franchise agreement.  Furthermore, there was no evidence that the matters regarding the supply chain arrangements were within the Franchisor's knowledge at the time the franchise agreement was entered into.
Was the Franchisee awarded damages?
The Franchisee's claim was dismissed, and the Court awarded the Franchisor $650,552.24 in damages for a counterclaim based on breach of the franchise agreement.
Takeaways
Despite the judgement in favour of the Franchisor, when entering into a franchise arrangement, Franchisors should consider:
ensuring that all representations made to potential franchisees are complete and accurate (to the extent of their knowledge);
seek legal advice when drafting franchise documents and making representations;
encourage potential franchisees to undertake their own independent legal and financial advice; and
conduct the transaction with complete transparency.
Further references
Legislation
Cases
Guirguis Pty Ltd & Ors v Michel's Patisserie System Pty Ltd & Ors [2016] QDC 117
Related articles by Dundas Lawyers
Misleading and deceptive conduct in business dealings
Renewing or extending a Franchise – what's the difference?
Marketing funds for franchises
What is a Franchise Agreement?
Does a franchise system need to be registered?
When is your licensee really a franchisee?
Franchisor's liability for forecasts
Further information
If you are a franchisor who needs assistance with establishing a franchise system, or a franchisee needing advise on whether or not the franchisor has engaged in misleading and deceptive conduct, please telephone me for an obligation free and confidential discussion.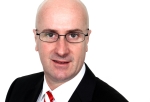 Malcolm Burrows B.Bus.,MBA.,LL.B.,LL.M.,MQLS.
Legal Practice Director
Telephone: (07) 3221 0013 | Mobile: 0419 726 535
e: mburrows@dundaslawyers.com.au
Disclaimer
This article is not legal advice. It is general comment only.  You are instructed not to rely on the commentary unless you have consulted one of our Lawyers to ascertain how the law applies to your particular circumstances.