The case of Stutsel v Linfox Australia Pty Limited [2011] FWA 8444, demonstrates the need for organisations to have a social media policy to clarifyboundaries of acceptable and unacceptable conduct online.
Background
Mr Stutsel (Applicant) had been employed by Linfox Australia Pty Ltd (Company) as a truck driver for over twenty two (22) years and had an excellent work history. His employment was terminated by for serious misconduct because of a number of disparaging comments on his Facebook page about two particular managers. The Company argued that the dismissal was justified because of the following comments on Stutsel's unrestricted Facebook page:
(a) a number statements about one of his managers that amounted to racially derogatory remarks;
(b) statements about one of his managers which amounted to sexual discrimination and harassment; and
(c) two extremely derogatory statements about two separate managers.
As a result his dismissal, he applied to Fair Work Australia for unfair dismissal pursuant to section 394 of the Fair Work Act 2009 (Cth) (Act).
Submissions by the Applicant
During the Arbitration proceedings, the Applicant gave sworn evidence and submitted a witness statement which stated (among other things) that:
his wife and his daughter had set up his Facebook account;
he thought that Facebook was a place where he could privately interact with a group of people who he had accepted as Facebook 'friends';
he was told by his wife and his daughter that they set up his account with full privacy restrictions and that to his knowledge, nothing he said or did could be seen by anyone but the people he had invited to be his Facebook 'friends';
he was not sure how one of his managers was able to access his Facebook account as he did not, nor did his wife or his daughter change his privacy settings; and
he was not aware of any Company policy regarding Facebook, other than a general direction that it should not be accessed during work time (as opposed to breaks).
Submissions by the Company
The submissions made on behalf of the Company argued that the derogatory comments breached:
(a) the implied terms of the Applicant's contract of employment, which provided that he:
act with good faith and fidelity;
had breached the required obligation of trust and confidence;
 promote his employer's business interests; and
 not take any action which would damage his employer;
(b) the Company's Workplace Diversity policy; and
(c) clause 6.1 of the Equal Opportunity and Diversity statement contained in the Linfox Red Book Induction which was provided at the Company's induction program, which the Applicant had participated in.
Decision
Commissioner Roberts concluded and found that:
at the time of the Applicant's dismissal, the Company did not have any policy relating to the use of social media by its employees;
even by the time of the hearing, it still did not have such a policy;
the Company relied on its induction training and relevant handbook to ground its action against the Applicant; and
in the current electronic age, this was not sufficient as many large companies have published detailed social media policies and have taken pains to acquaint their employees with those policies. Whereas, the Company did not.
Consequently, it was held that:
there was no valid reason for the termination as the Applicant was not guilty of serious misconduct; and
the termination of the Applicant's employment by the Company was harsh, unjust and unreasonable.
Therefore the Company was ordered to:
reinstate the Applicant to his former position, with full continuity of employment; and
the Applicant be compensated.
This case should be a reminder to all employers that social media policies should not be seen as luxuries but as necessities. Comprehensive social media policies not only set guidelines for the online conduct of employees during and after work hours but they may protect an employer against unfair dismissal claims.
Further information
Dundas Lawyers has advised various organisations on issues associated with social media law.
To ascertain how Dundas Lawyers can assist you in implementing a social media policy, contact us for an obligation free and confidential discussion.
Need more information?
Please contact us for a confidential, no obligation, discussion about your needs in this area.
Disclaimer
This is not a complete analysis of the securities hawking provisions.
This article is general in nature and cannot be regarded as legal advice. It is general commentary only. You should not rely on the contents of this article without consulting one of our lawyers. If you would like advice regarding how the law applies to your individual circumstances, then please contact Dundas Lawyers.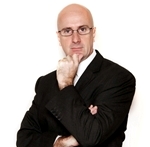 Malcolm Burrows B.Bus.,MBA.,LL.B.,LL.M.,MQLS.
Legal Practice Director
Telephone: (07) 3221 0013  Facsimile: (07) 3221 0031
Mobile 0419 726 535 Twitter: @ITCorporatelaw