The Federal Court of Australia has allowed an application for preliminary discovery of documents related to the components of a 'sealing composition' and methods of using it to seal passages.  In the case of Sovereign Hydroseal Pty Ltd v Steynberg [2020] FCA 1084, the Federal Court considered whether preliminary discovery can be used by a patentee to inform its decision-making in relation to whether to commence a proceeding in respect of potential patent infringement.
Background to the application for preliminary discovery
Sovereign Hydroseal Pty Ltd ACN 123 696 926 (Sovereign) is an exclusive licensee of patent 2012216392 (392 Patent) which relates to a method and composition for sealing passages such as cracks, joints and voids in concrete structures and geological formations.
Mr Johannes Steynberg (Steynberg) was a former employee of Sovereign, who, after ceasing his employment at Sovereign, went on to operate a business called H2O Seal which involved a method of sealing cracks and joints with a 'liquid rubbery substances' injected by pumps.
During Steynberg's employment at Sovereign, he had received training on how to seal a passage with a seal composition.  This included information on the types of equipment as well as details of the materials and compositions used.  Steynberg also had access to Sovereign's confidential information including details of product specifications and formulations, and customer records.
In September of 2019, Sovereign became aware of the H2O Seal business by way of a flyer.  It made subsequent enquiries via a private investigator, who obtained information about Steynberg's products, including that the seal used 'a natural nano-technology rubber grout injected under pressure into the voids sealing cracks and joints'.  This raised concerns as to whether Steynberg was using the method of sealing cracks and joints as claimed in the 392 Patent.
The proceedings
Sovereign sought an order for preliminary discovery of documents to be produced by Steynberg, on the basis that it did not have sufficient information to decide whether to commence proceedings against Steynberg.  It was argued that:
the photos on the flyer did not contain any of Sovereign's confidential information and based on this 'it would be difficult to conclude that [Sovereign] has a reasonable belief' the 392 Patent was being infringed;
both Sovereign and Steynberg's method involved a blend of rubber emulsions injected under pressure into a passage, which convert from liquid to solid via coagulation. However, there was no way of knowing if Steynberg was using the same system as Sovereign, and accordingly the evidence and Sovereign's contentions were insufficient to ground a reasonable belief that he may be using the same method, process or composition as Sovereign to give rise to a patent infringement claim; and
Sovereign's right to discovery under Rule 7.23 needs to be weighed against Steynberg's interest in protecting his own intellectual property rights with respect to the methods he had developed and was using from disclosure to Sovereign (his competitor).
The Court's decision
Justice McKerracher concluded that Sovereign had established an adequate foundation for a 'reasonable belief' that it may have had the right to obtain relief from Steynberg, and that he may have had documents directly relevant to that question.  The Court ruled that in combination with prior enquiries including web-based searches and an investigation, the contested discovery notice served by Sovereign to Steynberg constituted a sufficiently reasonable enquiry.
Considering the requirements for an order to be fulfilled, Justice McKerracher allowed Sovereign's application for preliminary discovery subject to the provision of security for the costs of compliance, due to the expansive terms of discovery sought by Sovereign.
Further references
Takeaways
The decision highlights the factors the Court will take into account in determining whether to grant preliminary discovery in patent proceedings.  When it comes to suspected patent infringement, the threshold is relatively low, particularly for claims which involve methods that were not otherwise public knowledge.
Legislation
Cases
Sovereign Hydroseal Pty Ltd v Steynberg [2020] FCA 1084
Related articles by Dundas Lawyers
Computer-implemented inventions and patentability
Phasing out the innovation patent
Is your patent being infringed?
Interlocutory injunctions in patent disputes
Further information
If you need advice on your rights as a patent owner please contact me for a confidential and obligation free discussion.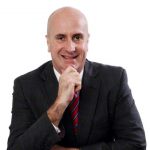 Malcolm Burrows B.Bus.,MBA.,LL.B.,LL.M.,MQLS.
Legal Practice Director
Telephone: (07) 3221 0013
Fax: (07) 3221 0031
e: mburrows@dundaslawyers.com.au
Disclaimer
This article contains general commentary only.  You should not rely on the commentary as legal advice.  Specific legal advice should be obtained to ascertain how the law applies to your particular circumstances