In December 2019, the Australian Government released a discussion paper on a proposed "Online Safety Act" (Proposal) for consultation.  The Proposal is intended to combine and coordinate the existing framework into a single piece of legislation, and provide an update in accordance with the changes in the digital landscape.  The Proposal will encourage businesses trading online to take more responsibility for material on their platforms.
Proposed changes
Some of the key proposals include:
a set of basic online safety expectations for social media platforms, clearly stating community expectations, with associated reporting requirements;
consistent take-down requirements for image-based abuse, cyber abuse, cyberbullying and seriously harmful online content, requiring online service providers to remove such material within 24 hours of receiving an eSafety Commissioner request; and
a reformed online content scheme requiring the Australian technology industry to be proactive in addressing access to harmful online content. The scheme would also expand the eSafety Commissioner's powers to address illegal and harmful content on websites hosted overseas.
Implications for businesses trading online
The Proposal states that, 'as far as possible', the scheme would apply 'consistently to the different types of online service providers, not just large social media companies and ISPs'.  By removing certain distinctions under existing online safety schemes, the Proposal would streamline coverage and ensure that content is treated consistently and is not subject to multiple layers of obligations.
This would mean that it is not only large, international companies such as Facebook or Google who will be impacted.  Instead, the standards would apply to every business trading online, including small Australian businesses, particularly those websites which contain user-generated content (UGC).  If implemented, the Proposal will require that these online service providers have the ability to take down content at the request of the eSafety Commissioner which has been reported as harmful.  Online service providers will also have to introduce a notification mechanism on their websites where users can report such content.
Online service providers are also likely to face some challenges complying with the Proposal.  For example, there will always be circumstances where a 'one size fits all' approach will not be appropriate, and different standards will be required for different types of providers.  Further, the introduction of stronger, more general standards will mean businesses have to exercise a high level of care, so as to avoid being overcautious and wrongly removing potentially lawful content.
Takeaways
If the Proposal is implemented, online service providers will need to ensure they comply with the requirements for reporting, notification and take-down of harmful material including cyberbullying, harassment or abuse.  This is especially so for websites containing UGC.  Online service providers will be obliged to take more responsibility for the content on their platforms and for protecting their users.
Further References
Fact sheets
Fact sheet – Online Safety Reform Proposals – Adult Cyber Abuse Scheme
Fact sheet – Online Safety Reform Proposals – Overview
Fact sheet – Online Safety Reform Proposals – Ancillary service provider notice scheme
Fact sheet – Online Safety Reform Proposals – Basic Online Safety Expectations
Fact sheet – Online Safety Reform Proposals – Cyberbullying Scheme
Fact sheet – Online safety reform proposals – Harmful online content
Fact sheet – Online Safety Reform Proposals – Image-based abuse scheme
Fact sheet – Online Safety Reform Proposals – Blocking terrorist material online
Legislation
Broadcasting Services Act 1992 (Cth)
Criminal Code Amendment (Sharing of Abhorrent Violent Material) Act 2019 (Cth)
Enhancing Online Safety Act 2015 (Cth)
Related articles by Dundas Lawyers
Abhorrent violent material prohibited
ACCC guidance on business use of social media
Businesses obligations when trading online – Competition and Consumer Act 2010
Proposed anti-bullying legislation will target social media giants
Further information
If you need assistance with your business' online content or if you operate a business which deals with user generate content please telephone me for an obligation free and confidential discussion.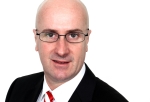 Malcolm Burrows B.Bus.,MBA.,LL.B.,LL.M.,MQLS.
Legal Practice Director
Telephone: (07) 3221 0013 | Mobile: 0419 726 535
e: mburrows@dundaslawyers.com.au
Disclaimer
This article contains general commentary only. You should not rely on the commentary as legal advice.  Specific legal advice should be obtained to ascertain how the law applies to your particular circumstances.