The case of Seafolly Pty Ltd v Madden [2012] FCA 1346 (Seafolly) shows that those using social media for business should think carefully before making statements about competitors, regardless of what they think may have been done to their business.
The conduct giving rise to the cause of action 
The respondent, Leah Madden (Madden), principal of White Sands Australia, an Australian swimwear label made claims on social media that her designs had been copied or imitated by Seafolly Pty Ltd (Seafolly).
It was shown the she copied images from Seafolly's 2010 catalogue and showed them next to images of her swimsuit designs, stating on her Facebook page "The most sincere form of flattery?" Madden also sent emails to media outlets attaching these photographic comparisons with allegations of copying.
Ms Madden made such pronouncements because of a pre-arranged buying appointment that occurred in May 2010 where a buyer for Sunburn – a company Seafolly had acquired 68% interest in, had taken photographs of Ms Maddens swimwear designs.
Justice Tracey was critical of Ms Maddens' conduct, highlighting the risk of posting unsubstantiated allegations on seemingly 'informal' social media platforms.
In one respect the judgement in this matter appears to have come into the twentieth century as it shows the images which were used by the respondent.
The matters for determination
In Seafolly the causes of action finally pleaded included:
Tradepractices

misleading and deceptive conduct;
misleading and deceptive statements in relation to goods or services;

tort (injurious falsehood);
copyright infringement and
Defamation.
Despite the extent of the claims, the final remedy rested in misleading and deceptive conduct despite the other matters pleaded.
The case highlights the power of the misleading and deceptive conduction provisions now contained in schedule 2 of the Competition and Consumer Act 2010 (Cth) as sections 18 and 29 as an alternative remedy where the Uniform Defamation rules deny one.
The result
Seafolly was ultimately victorious with the Court awarding declaratory relief and an award of damages of $25,000 pursuant to section 82(1) of the then Trade Practice Act 1974 (Cth).
Legal cost consequences
Tracey J found in favour of Seafolly, with costs awarded on a standard basis.
Lawyers for Madden appealed and subsequently the matter is pending a decision with the Respondent's costs assessor claiming that only $351,241.95 should be paid, whereas the Applicant's costs assessor claims that $508,392.05 should be paid.
This is in addition to the $25,000 awarded for reputation damage to Seafolly in addition Ms Maddens own legal fees.
Takeaways
The clear takeaway from Seafolly v Madden is that you must be very careful when talking about competitors on social media sites as dire cost consequences may arise if the statements you make are ultimately found to be misleading and deceptive by a Court.
The need for training
The other takeaway for those operating business social media accounts is that authorised users need training in the extent of conduct which may give rise to conduct which is actionable.  Understanding the fine line between fair comment and comment which is actionable at law can sometimes be difficult to define.
Links and references
Read the full text of the cases here:
Seafolly Pty Ltd v Madden [2012] FCA 1346 (29 November 2012) – Substantive decision;
Seafolly Pty Ltd v Madden (No 2) [2013] FCA 46 (8 February 2013) – Application to vary order for costs
Seafolly Pty Ltd v Madden (No 3) [2013] FCA 316 (9 April 2013) – application for a lump sum costs order.
Further information
If you need further information about how to protect your business online or you need to commence proceedings because of similar such conduct, please contact us for an obligation free and confidential discussion.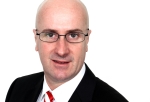 Malcolm Burrows B.Bus.,MBA.,LL.B.,LL.M.,MQLS.
Legal Practice Director
Telephone: (07) 3221 0013
Fax: (07) 3221 0031
e: mburrows@dundaslawyers.com.au
Disclaimer
This article contains general commentary only.  You should not rely on the commentary as legal advice.  Specific legal advice should be obtained to ascertain how the law applies to your particular circumstances.