A share subscription agreement (Share Subscription Agreement) is a promise by a company with existing shareholders (Company), to issue and allot a number of shares at a certain price to a subscriber (Subscriber), in return for the Subscriber promising to advance funds to the Company in an agreed number of "tranches".  A term sheet (Term Sheet) is a document that sets out the commercial terms and conditions under which a Share Subscription Agreement will be entered into.  A Term Sheet is generally not intended to create legal relations between the parties, but rather to form the basis of further discussions, which may be exclusive for a period of time and on a strictly confidential basis.
Common clauses in Term Sheets for Share Subscription Agreements
Term Sheets for Share Subscription Agreements can vary greatly depending on the needs of the parties and the types of shares being subscribed to, however, common clauses include:
completion date – the date on which the conditions precedent must be satisfied or waived
conditions precedent – acts which must occur before the agreement is to come into force, for example, the Subscriber may be required to deliver a consent to be a member to the Company, or the directors of the Company may have to pass certain resolutions;
confidentiality – both parties are obliged to keep the contents of the Term Sheet confidential for the period of negotiations except for the purposes of receiving professional advice or as required by law;
restraint against competition – the Subscriber is restrained from engaging in a business or activity that would be in competition with the business of the Company; and
subscription shares – the number of shares that will be issued to the Subscriber in exchange for the payment of tranches;
tranches – an amount of money to be paid to the Company by the Subscriber at a prescribed date, subject to performance criteria.
Of course, the above is by no means and exhaustive list.
Common problems with Term Sheets for Share Subscription Agreements
The issue that most commonly arises with Term Sheets is that they are generally not legally binding (except for provisions concerning confidentiality).  See our commentary on this topic here – what is a term sheet?  If a Share Subscription Agreement is later entered into on terms less favourable to the Subscriber, the Subscriber will generally be unable to enforce the more favourable terms contained in the Term Sheet.  Moreover, a large scale Company will often present potential Subscribers with a pre-prepared or "standard form" Term Sheet, and the Subscriber may feel that they are not in a position to negotiate its terms.
Further references
ASIC resources
ASIC Information Sheet 70: Shares
ASIC Regulatory Guide 62: Better disclosure for investors
Legislation
Corporations Regulations 2001 (Cth)
Related articles by Dundas Lawyers
What is a Shareholders Agreement?
Tag along rights in shareholders' agreements
Shareholder disputes – the fight for control
Further information
If you need advice on entering into a Share Subscription Agreement, please telephone me for an obligation free and confidential discussion.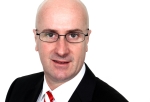 Malcolm Burrows B.Bus.,MBA.,LL.B.,LL.M.,MQLS.
Legal Practice Director
Telephone: (07) 3221 0013 | Mobile: 0419 726 535
e: mburrows@dundaslawyers.com.au
Disclaimer
This article is not legal advice. It is general comment only.  You are instructed not to rely on the commentary unless you have consulted one of our Lawyers to ascertain how the law applies to your particular circumstances.