Many businesses try to increase market share by employing a competitor's member of staff who may bring with them relationships and information acquired over the years.  Employees owe fiduciary duties to their employers meaning, among other things, that an employee cannot make a personal gain by using confidential information acquired in the course of their employment.  If an employee makes a personal gain by using their employer's confidential information, the employer may be entitled to an account of profits, meaning the employee must pay the employer the amount of profit made as a result of the breach.
A recent High Court of Australia decision confirmed that a new employer may also be held accountable for the use of a competitor's confidential information provided to it by new employees in breach of the fiduciary duty owed to a former employer.
Ancient Order of Foresters in Victoria Friendly Society Limited v Lifeplan Australia Friendly Society Limited [2018] HCA 43 
Woff and Corby were employees of Lifeplan Australia Friendly Society (Lifeplan) which provided prearranged funeral plans marketed through distribution arrangements established with funeral directors.  Woff was a senior manager with direct oversight of marketing and distribution while Corby was a national sales manager.  The value of these funeral products to Lifeplan in 2010 was some $68 million.
Ancient Order of Foresters in Victoria Friendly Society Ltd (Foresters) was a competitor in the sector but its market penetration was small in comparison, the value of its funeral products in 2010 being just $1.6 million.
In mid-2010 while still employees of Lifeplan, Woff and Corby pitched a proposal to Foresters to develop its funeral products business in a way that would capture the business of Lifeplan.  The proposal involved employing Woff and Corby, entering into a marketing agreement with a company to be formed by them (Funeral Planning Australia) and through that company embarking on a systematic course of action to win over Lifeplan's clients.
Woff and Corby formalised their proposal in a detailed business concept plan (the BCP) which was presented to the Foresters' board and which was prepared utilising the confidential information of Lifeplan. With the encouragement of Foresters, Woff and Corby while still employees of Lifeplan, revised Foresters' funeral fund to bring it into line with the recommendations made in the BCP, prepared product disclosure documents and marketing flyers for the new business and approached funeral directors to be targeted in the first year of the BCP's operation.
Two (2) days after Woff resigned from Lifeplan, Foresters entered into a marketing and service agreement with Funeral Planning Australia and four (4) days after that Woff joined Corby as an employee of Foresters.  By 2012 Foresters' annual inflows had risen to $24 million and Lifeplan's had fallen to $45 million.
Foresters terminated the marketing and service agreement with Funeral Planning Australia in March 2013 and thereafter promoted the Foresters Funeral Fund itself.
The Court confirmed:
an employee owes to an employer a "duty of absolute and disinterested loyalty"[1] which is imposed in equity by means of two overlapping "proscriptive obligations".[2] Each proscriptive obligation is "descriptive of circumstances in which equity will regard conduct of a particular kind as unconscionable and consequently attracting equitable remedies."[3]
where an employee in breach of the fiduciary duty acts dishonestly and fraudulently, the character of that conduct gives rise to the potential for similar remedies to be available against another person who knowingly participates in the breaches;
the use of Lifeplan's confidential information in the preparation of the BCP must have been apparent to an honest and reasonable person in the position of a member of the Foresters' board;
Foresters would not have proceeded with the new funeral products business without the BCP, the information confidential to Lifeplan which the BCP contained being material to the Foresters' board decision to proceed;
Foresters' role was crucial to enable Woff and Corby to implement the strategy of despoliation they had devised in the BCP;
Foresters was liable to disgorge the benefits received by it from its knowing participation in the breach of fiduciary duty by Woff and Corby.
Take away
Businesses need to be cognisant of the significant consequences that can flow from the use and abuse of confidential information obtained nefariously.  The reputational and commercial damage that can flow from facilitating a competitor's former employee's breach of fiduciary duty can never justify the potential gain that could be accrued, especially when such gains will be short lived.
Further references
Cases
Ancient Order of Foresters in Victoria Friendly Society Limited v Lifeplan Australia Friendly Society Limited [2018] HCA 43 
Hospital Products Ltd v United States Surgical Corporation (1984) 156 CLR 41
Friend v Brooker (2009) 239 CLR 129
Concut Pty Ltd v Worrell (2000) 75 ALJR 312
Related articles by Dundas Lawyers
Injunctions for breach of confidence
Is your confidential information really confidential?
Further information
If you need assistance in respect of suspected employee or competitor misuse of confidential information or intellectual property, please telephone me for an obligation free and confidential discussion.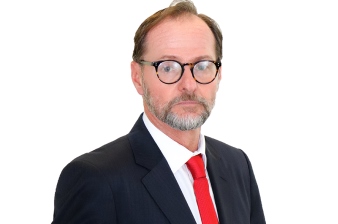 Mitch Brown Dip.T.,BA.,LL.B.,MQLS.
Legal Practice Director
Telephone: (07) 5646 9174
Mobile 0420 205 105
e: mbrown@dundaslawyersgc.com.au
Disclaimer
This article contains general commentary only. You should not rely on the commentary as legal advice.  Specific legal advice should be obtained to ascertain how the law applies to your particular circumstances. 
[1] Hospital Products Ltd v United States Surgical Corporation (1984) 156 CLR 41 at 104
[2] Friend v Brooker (2009) 239 CLR 129 at 160
[3] Concut Pty Ltd v Worrell (2000) 75 ALJR 312 at 318