In the recent unreported case of Moy v Isaac & Smith, featured in an article published by the Courier Mail on 15 November 2020, two online trolls were ordered to pay $150,000 to a wedding planner after creating a number of defamatory Facebook posts about her business.
Background to the defamatory social media slurs
Tristan Moy (Moy) is an Australian wedding planner who moved to Indonesia in 2014 to run a business planning weddings in Bali for Australian tourists.  Stacey Lee Isaac (Isaac) owned and operated a bridal Facebook page and worked as a makeup artist in Melbourne.  Kellie Maree Smith (Smith) is based in Queensland.
Between 2017 and 2018, Isaac shared four (4) Facebook posts about Moy and her business.  The posts alluded to Moy having attempted to 'sabotage' previous weddings, and that Moy had caused Isaac to be deported from Bali.  Smith shared four (4) Facebook posts which directly accused Moy of ruining Smith's own wedding by trying to have the venue cancelled.  Crucially, Smith had never met or been a client of Moy – so the statements were simply untrue.  Isaac did Moy's hair for her Bali wedding in 2010, but she was never a client of Moy's.  In an added twist, Isaac had started her own wedding business in Bali just two (2) months prior to the first Facebook post, which begs the question whether the motive for the posts was to further Isaac's own business.
Represented by Australian Law Partners, Moy commenced proceedings in the Magistrates Court of Queensland on the basis that the Facebook posts were defamatory and had 'irretrievably damaged' her established reputation in Indonesia and Australia.  In her affidavit, Moy explained that the posts had caused a flow on effect, which resulted in further defamatory comments and reviews by strangers who had read the posts.  Moy argued that this had caused her enormous embarrassment, stress and anxiety, and resulted in thousands of dollars in lost income.
Moy was seeking $A285,000 from the two (2) women over the Facebook posts.  Moy made numerous attempts to settle the matter prior to proceeding to trial, all of which were declined by Isaac and Smith.
The Court's findings
With respect to the basis for damages for defamation, Magistrate Smith referred to the case of Amalgamated Television Services Pty Ltd v Marsden [1998] 43 NSWLR 158 (Marsden) at [165], stating:
"The court awards damages for defamation for three purposes.  Firstly, the damages serve to give the person who has been defamed some consolation for the personal distress, embarrassment and hurt caused by the publication.  Secondly, the damages are reparations for the injury done to the personal and business reputation of the person defamed.  Thirdly, the damages serve to vindicate the reputation of the person defamed."
His Honour emphasised the fact that Isaac's posts were not made privately on her own Facebook page, but instead were shared to the numerous bridal groups that she operated, resulting in a 'grapevine effect'.  This was supported by the contents of Moy's affidavit.  With respect to this, His Honour again referred to Marsden, which states at [205] that:
"The so-called "grapevine" effect recognises that the dissemination of defamatory material is rarely confined to those to whom it is immediately published.  The harm caused to reputation does not come to an end with the publication.  Past observations that it is "impossible to track the scandal, to know what quarters the poison may reach" are apt to describe the effect of publication of defamatory matter on social media, where the defamation tends to spread very rapidly and might emerge "from its lurking place at some future date", when, again, it has "a tendency to spread."
His Honour also referred to Justice Bradley's decision in O'Reilly v Edgar [2019] QSC 24 at [228]-[230] that:
"In the circumstances, it is not appropriate to identify the hurt and damage occasioned by each post.  Rather, it is sensible to take account of the aggregate "harm" suffered by Mr O'Reilly by reason of all the defamatory publications taken together."
On the basis of this, Justice Smith considered damages in a single sum, despite there being a combined total of eleven (11) posts by Isaac and Smith.
In order to compensate Moy for "the injury to her feelings, the stress, embarrassment, humiliation and the damage to her reputation", His Honour awarded $100,000 against Isaac for general and aggravated damages and $50,000 against Smith for general damages.
Takeaways
This decision serves as a clear warning to those using Facebook or other social media platforms who think that it's okay to post defamatory posts and that nothing can be done about it.  Should users post anything defamatory about a business online, they may be liable for serious consequences including significant damages.
Links and further references
Related articles
Explaining the Media Bargaining Code
Emojis used online can be defamatory – watch out!
$750k damages for fake online reviews
Social media rant costs respondent upwards of $350k
Legislation
Cases
Amalgamated Television Services Pty Ltd v Marden [1998] 43 NSWLR 158
O'Reilly v Edgar [2019] QSC 24
Further information
If you need advice on protecting your business online, contact me for a confidential and obligation free and discussion: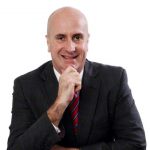 Malcolm Burrows B.Bus.,MBA.,LL.B.,LL.M.,MQLS.
Legal Practice Director
Telephone: (07) 3221 0013
Mobile: 0419 726 535
e: mburrows@dundaslawyers.com.au
Disclaimer
This article contains general commentary only.  You should not rely on the commentary as legal advice.  Specific legal advice should be obtained to ascertain how the law applies to your particular circumstances.