Under Part 4 of the Succession Act 1981 (Qld) (Act), a Will can be contested for inadequately providing for the proper maintenance and support of a defined class of persons.
These persons include spouses, de facto spouses, former spouses, children, adopted children, step-children or dependents of the deceased (Dependents).
Family Provision Applications can be made to vary the distribution of an estate whether the deceased was testate (with a Will) or intestate (without a Will).
Who is a Dependent?
A Dependent is any person who was being wholly or substantially maintained or supported by the deceased at the time of the death, who is:
 a parent of the deceased;
 a parent of a surviving child under the age of eighteen (18) of the deceased; or
 a person under the age of eighteen (18).
What are the time limits?
There are strict time limits that must be complied with as specified in the Act.
Notice of an intention to make a family provision claim must be given to the Executor within six (6) months of the date of death of the deceased and proceedings must be initiated either in the Supreme Court of Queensland or District Court of Queensland, (depending on the value of the estate), within nine (9) months of death the death of the deceased.
If an Application is made after this time, the Court can exercise its discretion as to whether to hear and determine Application.  In this case, the Applicant will have to show that the merits of the case warrant the extension of the time.
What will the Court take into account?
The Court will:
 consider the provision and ongoing need for maintenance or support for the applicant;
 not provide for an applicant who is quite comfortably able to provide for him or herself; and
 assess the relationship between the applicant and the deceased.
Please note that the Court may refuse to make provision for the applicant under the Will, if it appears that the applicant's relationship with the deceased, or character or conduct disentitles him or her from inheriting under the Will.
What can a Court Order?
The Court has a wide discretion to make Orders as it thinks fit.  Adequate provision will be dependent on the personal circumstances of the applicant and circumstances of the estate.
It is important to note that just because an applicant may be eligible to bring an application for Family Provision, does not necessarily mean that they will succeed.
Disclaimer
This article is general in nature and cannot be regarded as legal advice. It is general commentary only. You should not rely on the contents of this article without consulting one of our lawyers. If you would like advice regarding how the law applies to your individual circumstances, then please contact Dundas Lawyers.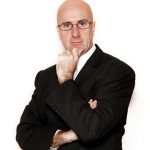 Malcolm Burrows B.Bus.,MBA.,LL.B.,LL.M.,MQLS.
Legal Practice Director
Telephone: (07) 3221 0013
Facsimile: (07) 3221 0031
Mobile 0419 726 535