An end user licence agreement (EULA) is a contract between two or more parties based on the proprietary rights of a licensor to grant a right to the licensee/s to use or access a product or service.  The proprietary right may be based on a variety of intellectual property (IP) rights, including copyright, trade marks, patents, designs and trade secrets.  EULAs are common in the software and web development industries, where copyright subsists in the written code of a program or website as a literary work in under the Copyright Act 1968 (Cth).
EULA's are commonly encountered in everyday life – every time a person wants to download the newest version of Apple iTunes, create a Netflix account or install a new app from Google Play they will have to agree to a EULA.
Generally speaking, EULAs have the potential to be automated, the benefits of which include being able to rapidly scale your business and increase your user base.
Common clauses in EULAs
The terms of a EULA can vary greatly depending on the product or service subject to the licence, the needs of the respective parties and the number of intended end users, however, common clauses include:
conditions precedent – actions which the licensee and its end users must take before being granted access to the product or service, for example, creating an account with the licensor or paying a prescribed fee;
denial of reproduction – the licensee may not copy the product or service except for the purpose of backup and security or as permitted by the Copyright Act 1968 (Cth);
free trials – the licensor may issue the licensee with a free trial of the product or service subject to certain terms and conditions. At the end of the trial period the licensee must usually pay a fee to continue using the product or service;
indemnity – the licensee must indemnify the licensor against any claim or loss incurred as a result of the licensee's breach of the agreement;
intellectual property – the licensor retains all intellectual property rights in the product or service;
licensee's warranties – the licensee must only use the product or service in the manner prescribed in the agreement and must not commit any prohibited acts, for example, using the product or service in a way that would bring the licensor into disrepute;
licensor's warranties – the licensor may wish to acknowledge that they will provide certain support to end users, or that the product or service has been tested and refined to the full extent of the licensor's abilities. However, this should be done cautiously. It is just as common for an EULA to include a disclaimer of warranties where the licensor expressly makes no warranties that the product or service will meet the licensee's expectations, or that access to the product or service will be uninterrupted;
privacy – the licensee must consent to its details and the details of its end users being provided to third parties in certain circumstances, usually as provided for in the licensor's privacy policy;
security – the licensee must keep all usernames and passwords required to access the product or service strictly confidential; and
termination – the licensor may terminate the agreement without notice in certain circumstances, for example, if the licensee commits a prohibited act, and on reasonable notice if the licensee does not pay a prescribed fee.
Common problems with EULAs
Despite the potential for automation and scalability inherent in a EULA, care must still be exercised in drafting (and maintaining) the original version.  In our experience, common problems that arise when legal advice is not sought prior to implementing a EULA include:
their terms are in breach of the Australian Consumer Law, in particular the protections against unfair contract terms;
not reviewing them periodically to maintain currency with the law; and
failing to ensure it is enforceable by not adequately bring it to the attention of the licensor taken to ensure that the terms are not unfair under the Australian Consumer Law.
Future challenges
Whilst the law does not move as fast the software and web development industries, it does in fact change.  For this reason, it is important to have your EULAs regularly reviewed by experienced legal professionals. For example, there has been much recent debate (though as of yet no authoritative Australian decisions) on whether clicking "I agree" or "I accept" after seeing but a short extract of an online EULA is binding.
Further references
Cases
DeJohn v TV Corp International (2003) 245 F Supp 2d 913 – In this US decision, the District Court held that "failure to read a contract is not a get out of jail free card".  The plaintiff was required to click a button signifying that he had read and agreed to the terms of the agreement.  The full text of the agreement was available to the plaintiff through a hyperlink above the button.  The fact that the plaintiff had failed to read the terms before clicking the button did not mean that the agreement was unenforceable.
Legislation
Competition and Consumer Act 2010 (Cth)
Related articles by Dundas Lawyers
Software as a service (Saas) Contracts – legal considerations.
Bespoke end user licence agreements for the iStore.
Legal risks inherent in the In-App Purchase business model.
Further information
If you need assistance drafting or editing a EULA, please telephone me for an obligation free and confidential discussion.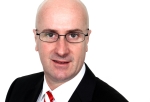 Malcolm Burrows B.Bus.,MBA.,LL.B.,LL.M.,MQLS.
Legal Practice Director
Telephone: (07) 3221 0013 | Mobile: 0419 726 535
e: mburrows@dundaslawyers.com.au
Disclaimer
This article is not legal advice. It is general comment only.  You are instructed not to rely on the commentary unless you have consulted one of our Lawyers to ascertain how the law applies to your particular circumstances.