An incorporated joint venture, also commonly referred to as a corporate joint venture, an equity joint venture or a joint venture company (Incorporated Joint Venture) is a type of joint venture where the participants (Joint Venturers) arrange for the incorporation of a separate legal entity to pursue an agreed business objective.  The Incorporated Joint Venture may acquire assets of the Joint Venturers in exchange for the issuance of securities.
The term "joint venture" does not have a settled legal definition.  One definition put forward by Justices Mason, Brennan and Deane in United Dominions Corporation Ltd v Brian Pty Ltd (1985) 157 CLR 1 at 10 is:
"an association of persons for the purposes of a particular trading, commercial, mining or other financial undertaking or endeavour with a view to mutual profit, with each participant usually, but not necessarily, contributing money, property or skill."
In Incorporated Joint Ventures, the Joint Venturers' level of equity is reflected in the percentage of securities they each hold.
The legal issues
Because the legal entity is a company, the legal issues are broadly in two (2) categories:
Common issues to be considered in Incorporated Joint Ventures
An Incorporated Joint Venture Agreement is effectively a Shareholders' Agreement tailored to the business of the Incorporated Joint Venture.  Common clauses that are considered include:
Capital contributions – detailed provisions regarding how much capital each Joint Venturer must contribute, how and when these contributions must be made, and what shareholding each Joint Venturer will receive in return;
Confidentiality – the Joint Venturers must not disclose any confidential information about the Incorporated Joint Venture;
Human resources contributions – provisions regarding what hours the Joint Venturers must commit to the business of the Incorporated Joint Venture;
Intellectual property – concepts such as who owns any intellectual property created by the Incorporated Joint Venture, and whether the Joint Venturers needs to license or assign intellectual property to the Incorporated Joint Venture;
Restraint against competition – the Joint Venturers are usually restrained from participating in business or activities which compete with the business of the Incorporated Joint Venture; and
Territory and term – where and when the business of the Incorporated Joint Venture is to take place.
Why implement an Incorporated Joint Venture structure?
An incorporated Joint Venture has a separate legal personality from the Joint Venturers and as such, it can enter into contracts and hold property in its own name.  This allows the Joint Venturers to (generally, but subject to some exceptions), limit their liability for the Incorporated Joint Venture to the amount outstanding (if any) on their shareholding therein.
Common issues with Incorporated Joint Ventures
Being a company, an Incorporated Join Venture is subject to the Corporations Act 2001 (Cth).  Consequently, care must be taken when drafting the Incorporated Joint Venture's constitution and shareholders' agreement (Documentation), lest you offend the Act.
Poorly draft Documentation can result in:
allegations of shareholder oppression between Joint Venturers;
deadlock concerning the management and conduct of the Incorporated Joint Venture;
conflicting duties owed to the Incorporated Joint Venture and the Joint Venturers by directors and other officers;
dilution of one Joint Venturer's shareholding in the Incorporated Joint Venture; and
difficulty exiting from, or divesting an interest in, the Incorporated Joint Venture.
Additionally, third parties who contract with an Incorporated Joint Venture are, by virtue of the limited liability of the Joint Venturers, faced with significant (but manageable) risks relating to securing the performance of the Incorporated Joint Venture's obligations.
Further references
Cases
Moustach Pty Ltd v Takchi [2015] NSWSC 2079 – in deciding whether a director of an Incorporated Joint Venture (who was also a Joint Venturer) had misappropriated company funds for his own benefit, Justice Brereton of the NSW Supreme Court stated that the director's duty to his company to exercise reasonable skill, care and diligence and to act bona fide in the interests of the company, were overlaid with his duty to his fellow Joint Venturers to act with fidelity and utmost good faith.
Legislation
Related articles by Dundas Lawyers
Negotiating the value of your input to a Joint Venture
What is a collaboration contract?
Changes to capital gains tax roll-over relief regime
Further information
If you need advice on Joint Ventures or assistance in negotiating a Joint Venture Agreement, please telephone me for an obligation free and confidential discussion.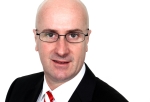 Malcolm Burrows B.Bus.,MBA.,LL.B.,LL.M.,MQLS.
Legal Practice Director
Telephone: (07) 3221 0013 | Mobile: 0419 726 535
e: mburrows@dundaslawyers.com.au
Disclaimer
This article is not legal advice. It is general comment only.  You are instructed not to rely on the commentary unless you have consulted one of our Lawyers to ascertain how the law applies to your particular circumstances.