With the rise of cryptocurrencies (think Bitcoin and Ethereum), start-up businesses have engaged in a new method of sourcing funding from would-be investors – Initial Coin Offerings (ICOs).  ICOs are becoming an increasingly popular method for new businesses to raise money in a short period of time with minimal effort.  As ICOs are a new concept utilising new technologies, they are yet to be regulated in Australia.  However, with the rise in popularity of ICOs in Australia, and around the world, whether or not ICOs will be regulated is a question many expected to be answered shortly.
What happens when a company does an ICO?
An ICO is a process whereby a company raises capital through the offering of secured tokens of cryptocurrencies.  According to Wikipedia, a cryptocurrency is:
"a digital asset designed to work as a medium of exchange using cryptography to secure the transactions and to control the creation of additional units of the currency".
These tokens are unique to the corporate issuer, thereby aligning the value of the tokens to the value (being the success) of the company.
Why is an ICO different from an IPO?
While an ICO may sound very similar to an IPO (Initial Public Offering) of shares on a stock exchange, there are fundamental differences that investors must be aware of.  These differences include:
Where an IPO entitles the purchaser to an equitable stake in the company (a share), an ICO entitles the purchaser to a cryptocurrency 'token' that is linked specifically to the company. Unlike the share, the token does not entitle the holder to any "ownership" rights in the company – such as the right to vote on decisions of the company or a right to receive a share of the profit.
Where an IPO requires a company to comply with listing rules of the relevant stock exchange and the corporate laws of the respective country, such as the requirement to prepare detailed disclosure documents (generally summarised in the form of a prospectus), there are no such guidelines for ICOs. With that said, companies undertaking an ICO will usually prepare a brief outline of the business opportunity in a 'white paper' in order to provide some overview to investors of the potential of the company. As there are not strict rules regulating ICOs (at this time), white papers will generally be far less detailed than their IPO counterparts.
Whereas shares purchased through an IPO entitle the holder to a proportion of the profits of the company (commonly referred to as dividends), holders of tokens from an ICO will not receive such payments. The profit to be made on tokens are from the rise in value of the token which will occur as demand for the token increases (similar to the share price movements from an IPO). In this sense, many consider ICOs to involve a large degree of 'speculation'; but the same may be said of many micro-cap listings on the ASX.
Regulation of ICO's in Australia
As ICOs are unlike capital raising methods previously used, it presents many unique scenarios for regulators – is an ICO a financial product capable of being regulated, and if so, what is the best method of regulating it?  Are they in fact equities at all?
In Australia, there is currently no detailed regulation of ICOs. While ASIC does provide some consideration of cryptocurrencies (see ASIC Information Sheet 219)(and ASIC's MoneySmart Virtual currencies information), ASIC has yet to set out whether or not it will regulate ICOs undertaken in Australia.
While ASIC has not yet provided its view on the regulation of ICOs, ASIC Chairman Mr Greg Medcraft, in a recent interview with CoinDesk, did not close the door on regulating ICOs.  As Mr Medcraft noted, while ICOs may not be equities (within the traditional meaning), they may be considered financial products which may be regulated by ASIC.
ASIC is expected to announce whether it will regulate ICOs shortly.
Further references
Related articles by Dundas Lawyers
ASIC Statement on Initial Coin Offering
Raising capital without disclosure
What is Securities Hawking?
Australian Securities and Investments Commission
Evaluating Distributed Ledger Technology – Information Sheet 219
Money Smart – Virtual currencies
Further information
If you need assistance regarding financial services licencing, technology law or you are considering doing an initial coin offering, please telephone me for an obligation free and confidential discussion.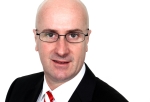 Malcolm Burrows B.Bus.,MBA.,LL.B.,LL.M.,MQLS.
Legal Practice Director
Telephone: (07) 3221 0013 | Mobile: 0419 726 535
e: mburrows@dundaslawyers.com.au
Disclaimer
This article is not legal advice. It is general comment only.  You are instructed not to rely on the commentary unless you have consulted one of our Lawyers to ascertain how the law applies to your particular circumstances.