In Australia, alcohol use is a daily part of many people's lives.  Although the use of illicit (illegal) drugs is not as common, the effects of both drug and alcohol use during and outside of work hours can have a significant negative impact on workplace health, safety and productivity.
Workers who are impaired by drugs or alcohol present a substantial safety risk to themselves and others as it may affect their ability to exercise judgment, coordination, motor control, concentration and alertness may be impaired, leading to increased risk of injury or accidents to themselves or others and damage to plant or equipment.

To illustrate this point, the Australian Drug Foundation estimates alcohol in the workplace costs businesses approximately $6 billion annually through lost productivity, absenteeism, injuries and workplace deaths.
Drugs and alcohol in the workplace can cause a range of significant problems for employers who have a general 'duty of care' obligation under health and safety laws to ensure that, as far as practicable, workers are not exposed to hazards and risks.
As such, an employer may be held liable for any negligent or wrongful acts committed by a drug- or alcohol-impaired worker unless the employer takes all reasonably practicable steps to prevent the behaviour.
For these reasons it is important for employers to implement a drug and alcohol policy for the workplace.
How to draft and implement a drug and alcohol policy
We recommend any employer considering drafting a drug and alcohol in the workplace policy follow these guidelines:
develop the policy in consultation with all stakeholders in the workplace such as unions, workers, and health and safety representatives;
apply the policy equally to all workers across all levels of the business;
clearly state what is acceptable behaviour and the consequences of any unacceptable behaviour;
if the policy includes testing, describe the testing protocols and procedures; and
ensure the policy is clearly communicated to all members of the workforce.
Is testing justified?
Subjecting workers to drug and alcohol testing may be considered to be an unreasonable invasion of their privacy.  Before any decision to conduct testing is made as part of the policy, it is recommended the employer consult with the workers about the safety reasons why testing is important and the proposed testing procedure.
A decision to conduct testing should be based on the effect impairment could have on health and safety in the workplace.  For example, testing would be far more appropriate on a mine site or in a factory where heavy machinery is operated than an office as the impairment from alcohol or drugs is likely to have far more significant consequences.
Even where testing is considered to be necessary, employers must get a worker's consent before implementing testing.
It is important to note that forcing an employee to be tested may expose an employer to criminal and civil liability.
Once testing has been conducted, it is imperative that the test results are stored securely and workers' privacy is protected.
Disclaimer
This article contains general commentary only.  You should not rely on the commentary as legal advice.  Specific legal advice should be obtained to ascertain how the law applies to your particular circumstances.
Further resources
Legislation
Work Health and Safety Act 2011 (Qld)
Case law
Introducing drug and alcohol testing:
Shell Refining (Australia) Pty Ltd, Clyde Refinery v Construction Forestry Mining and Energy Union [2008] AIRC 510
Endeavour Energy v Communications, Electrical, Electronic, Energy, Information, Postal, Plumbing and Allied Services Union of Australia and others [2012] FWA 1809.
Drug and alcohol testing policy:
Caltex Australia Limited v Australian Institute of Marine and Power Engineers; The Australian Workers Union [2009] FWA 424.
Briggs v AWH Pty Ltd [2013] FWCFB 3316.
Breaching the company drug and alcohol policy:
Daley v GWA Group Ltd T/A Dux Hot Water [2011] FWA 6993
Murphy v Patrick Stevedores [2011] FWA 6458
Further information
Developing a drug and alcohol policy is a very sensitive issue as it covers two competing workplace interests: private behaviour by an employee versus taking all available measures to ensure a safe working environment.  If you are an employer and require assistance to develop a policy, please call us on 07 3221 0013 for an obligation free and confidential discussion.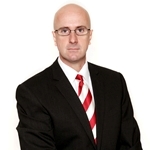 Malcolm Burrows B.Bus.,MBA.,LL.B.,LL.M.,MQLS.
Legal Practice Director
Telephone: (07) 3221 0013
Mobile: 0419 726 535
e: mburrows@dundaslawyers.com.au