On the 3 December 2013 the Australian Competition and Consumer Authority (ACCC) released guidelines concerning the use and management of online review platforms. The publication recognises the impact of user-generated comments and business reviews on consumer behaviour. The ACCC was of the view that both positive and negative reviews are susceptible to misuse and have the potential to distort public perception.
What are the ACCC Guidelines?
The ACCC guidelines include a broad set of 'principles' that are aimed at reducing the number of misleading, solicited and fictitious reviews online.   The principles apply to information contained on a 'review platform'. A 'review platform' includes a wide variety of online platforms including blogs, business websites, threads, social media and other online formats.   The three guiding principles published by the ACCC include:
Principle 1 – Be transparent about commercial relationships
Principle 2 – Do not post or publish misleading reviews
Principle 3 – The omission or editing of reviews may be misleading
Australian Consumer Law
The publication of false or misleading information may also be in violation of the Competition and Consumer Act 2010 (Cth) (CCA).  According to section 18 of Schedule 2 of the CCA:
 "a person must not, in trade or commerce, engage in conduct that is misleading and deceptive or is likely to mislead or deceive"
 While section 29(e) prohibits a person to:
"make a false or misleading representation that purports to be a testimonial by any person relating to goods or services"
Section 29 also prohibits misleading statements including those that relate to:
Price;
Standard, quality, value or grade.
The guiding principles
Do businesses have to remove fake reviews?
If a business has knowledge that a review published on a review website is false then that business should take reasonable steps to remove that review.  The appropriate response may depend on the degree to which the credibility of the review platform has been compromised. In some circumstances it may be necessary to remove the review platform (if possible).
Even where the business does not have knowledge of a false review the business must take active steps to identify and remove potentially misleading content.
Evidence that a review is false may include:
Repeated use of an email address to register information;
A sharp increase in the number of negative or positive reviews;
Language employed, including market speak or confusing language;
Other evidence that suggests the review was made by the business reviewed, a competitor or a solicited party.
How should you manage your review platform?
There are other steps businesses can take to avoid breaching the ACCC principles:
Where a business has an arrangement or commercial relationship with a reviewed business it is important to clearly inform consumers of the extent of that relationship and how it influences the review;
While incentives may be offered to users to submit reviews, these incentives must apply equally to positive and negative reviews. Businesses should specify at the point of submission that the incentive is not response dependent;
Reviews should be displayed in a way that does not distort their value. For example, if a product or service is rated then the total number of reviews submitted should be clearly displayed.
Businesses should not submit reviews concerning themselves or encourage family or friends to do the same.
Recent undertakings
In 2011 the ACCC commenced proceedings against Sydney company Citymove Pty Ltd for allegedly publishing false and misleading consumer reviews on its website.  The ACCC relied upon section 18 of the CCA which prohibits the use of misleading and false information.  It also relied on section 29(1)(e) which prohibits making false testimonials.  As a result of the investigation Citymove was issued with a $6,600 infringement notice.
Links and further references
Legislation
Competition and Consumer Act 2010 (Cth)
Competition and Consumer Legislation Amendment Act 2011 (Cth) Schedule 2
ACCC Advertising your business – Social Media
 ACCC Guide for business and review platforms
ACCC investigation
Removalist admits to publishing false testimonials:
Undertaking of Citymove Pty Ltd
Related Articles
ACCC guidance on business use of social media
Social Media Rant Costs Respondent Upwards of $350k!
Australian Competition and Consumer Commission v Allergy Pathway Pty Ltd (No 2) [2011] FCA 74
Further information
If you need further information about managing your online review platform or would like to create a user review platform, please contact us for an obligation free and confidential discussion.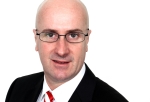 Malcolm Burrows B.Bus.,MBA.,LL.B.,LL.M.,MQLS.
Legal Practice Director
Telephone: (07) 3221 0013
e: mburrows@dundaslawyers.com.au
@ITCorporatelaw
Disclaimer
This article contains general commentary only.  You should not rely on the commentary as legal advice.  Specific legal advice should be obtained to ascertain how the law applies to your particular circumstances.