Misleading and deceptive conduct found because of failure to remove false statements on Facebook wall.
The question that arose for determination here was whether Allergy Pathway Pty Ltd (AP) and its Sole Director were responsible for false and or misleading and deceptive statements made by third parties on AP's Facebook and Twitter pages (Social Media Pages).
Case history of Misleading and Deceptive Conduct
In 2009 the Australian Competition and Consumer Commission (ACCC) brought proceedings in the Federal Court against AP and its sole Director Mr Paul Keir alleging that representations made about AP's allergy diagnosis products were false. The allegations were not contested. AP provided undertakings that it would not make any further false representations in relation to their ability to diagnose and treat allergies.
The 2010 allegations
In 2010, the ACCC subsequently alleged that AP and its sole Director (First and Second Respondents respectively) breached the undertakings previously provided and engaged in contempt of Court by publishing various statements in the following four categories:
(a) statements and links to statements posted by AP on its own website and Social Media Pages;
(b) testimonials written by clients and posted on AP's website and twitter pages;
(c) testimonials written and posted by clients on Allergy Pathways "Facebook Wall" and
(d) AP's responses to queries posted to its Facebook Wall.
The Respondents objected to being responsible for statements written by third parties that were posted on AP's Facebook Wall and Social Media Pages.  Therefore the central issue for determination by the Court was whether AP could be responsible for false and misleading and deceptive statements made by third parties on their Social Media Pages.
The ACCC's argument
The ACCC argued that once a statement was made by a third party that appeared on AP's Social Media Pages, that AP knew to be a breach of their undertakings and they failed to remove them, then the Respondents were liable for contempt for breaching the earlier undertakings.
Is failing to remove third party testimonials "publishing"
The Undertaking previously provided by AP prohibited it from "making, publishing or causing to be published in any website [etc]" at 21.
Therefore the central issue for determination was whether failing to remove statements which AP knew to be false, amounted to "publishing".  Finkelstein J then looked to the meaning of the words "make" and "publish" as interpreted by Australian Courts.
Citing case law relating to defamation in both the online and offline world Finklestein J cited Byrne v Deane [1937] KB 818 that established liability for publication where a person had "published" a statement where they were aware of defamatory statements published on a bulletin board, but failed to take action to remove them.  In that case, the Court of Appeal held that the by failing to remove the statements, the proprietors of the club had "published" the statements.
The legal principles
The legal principles from the case law were summarised as:
"where the plaintiff seeks to make the defendant responsible for the publication of someone else's defamatory statements….
"…he must establish more than mere knowledge on the part of the defendant of the existence of that statement and the opportunity to remove it" per Finkelstein J at 27.
Applying legal principles to the failure to remove the statements from the Facebook wall
It was concluded that AP "accepted responsibility for the publications when it knew of the publications and decided not to remove them. Hence it became the publisher of the testimonials".
The Penalty
Finkelstein J ordered that the Respondents each pay $7500 within 90 days and also that they publish corrective advertising.
Lessons for organisations engaged in Social Media
The result in this case was not surprising. However the case serves as a lesson that a party can be liable for comments made by third parties on their Social Media Pages if they are false, misleading and deceptive, they knew of the statements existence and failed to remove them.
Therefore organisations engaged in social media should monitor comments made by third parties closely and act quickly to remove statements that they know are false and or misleading and deceptive.
Dundas Lawyers advised organisations on all aspects of social media law . For further information on how Dundas Lawyers can assist your company to avoid the pitfalls of participation in social media, please contact: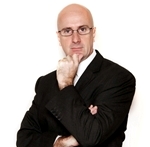 Malcolm Burrows B.Bus.,MBA.,LL.B.,LL.M.,MQLS.
Legal Practice Director
Telephone: (07) 3221 0013
Facsimile: (07) 3221 0031
Mobile 0419 726 535
Disclaimer 
This article is general in nature and cannot be regarded as legal advice. It is general commentary only. You should not rely on the contents of this article without consulting one of our lawyers. If you would like advice regarding how the law applies to your individual circumstances, then please contact one of our legal practitioners.
---
[1]  Australian Competition and Consumer Commission v Allergy Pathway Pty Ltd (No 2) [2011] FCA 74 at 33.