In commercial contracts dispute as to payment, or failure to pay may result in a party to the contract being served with a Creditors Statutory Demand for payment.
Section 459E of the Corporations Act 2001 (Cth) (Corps Act) provides that a creditor may serve a statutory demand on a company (Stat Demand) provided that the amount of the debt is more than the statutory minimum ($2000) and that it complies with the Rules of the respective state court or the rules of the Federal Court.  Further section 459E (3)(a) provides that the Stat Demand must be accompanied by an affidavit that states that the debt is due and payable by the Company.
Failing to comply with a statutory demand
If at the end of the period for compliance with the Stat Demand the company has not complied with it the company is deemed to have failed to comply as at the end of the period of compliance.
Section 459F(2) states that the period for compliance with a Stat Demand is twenty-one (21) days or if the company applies in accordance with section 459G of the Corps Act to set aside the demand on hearing the application under section 459G.
Applying to set aside a Stat Demand
The starting point in this instance is section 459G of the Corps Act which provides:
A company may apply to the Court for an order setting aside a statutory demand served on the company;
An application may only be made within 21 days after the demand is so served;
An application must be made in accordance with section 459G if, within those 21 days;

An affidavit supporting the application is filed within the Court; and
A copy of the application and supporting affidavit are served on the person who served the Stat Demand on the Company.
Determination of Application where there is a dispute or offsetting claim
Section 459G of the Corps Act states, a court may make a determination  where the Court is satisfied that either or both of the following apply:
there is a genuine dispute between the company and the respondent about the existence or amount of the debt to which the demand relates;
that the company has an offsetting claim.
What is a genuine dispute?
The question as to whether there is a genuine dispute between the parties about the existence or amount of the debt is one which is not clearly defined by legislation.
There has been a substantial amount of case law on this point and subsequently the meaning of "genuine dispute" and "offsetting claim" have been defined in various different ways.
The case law
The meaning of the phrase "genuine dispute" as to the existence of the debt was decided in Spencer Constructions Pty Ltd (ACN 062 431 556) v G&M Aldrige Pty Ltd (ACN 006 793 737) [1996] FCA 1180 (12 December 1996).
Finn J adopted the judgement of McLelland CJ in Eq in Eyota Pty Ltd v Hanave Pty Ltd (1994) 12 ACSR 785 at 787 stating that:
"In my opinion that expression connotes a plausible contention requiring investigation, and raises much the same sort of considerations as the "serious question to be tried" criterion which arises on an application for an interlocutory injunction or for the extension or removal of a caveat.
This does not mean that the court must accept uncritically as giving rise to a genuine dispute, every statement in an affidavit `however equivocal, lacking in precision, inconsistent with undisputed contemporary documents or other statements by the same deponent, or inherently improbable in itself, it may be' not having `sufficient prima facie plausibility to merit further investigation as to [its] truth' (cf Eng Mee Yong v Letchumanan [1980] AC 331 at 341), or `a patently feeble legal argument or an assertion of facts unsupported by evidence': cf South Australia v Wall  (1980) 24 SASR 189 at 194."
Once the court is satisfied that there is a "genuine dispute" it may make an order to set aside or vary the statutory demand.  The court will not make a determination as to the merits of the dispute and, as Barrett J noted in Panel Tech Industries (Aust) Pty Ltd v Australian Skyreach
Equipment Pty Ltd (No 2) [2003] NSWSC 896 at 18:
"…..the task faced by a company challenging a statutory demand on the "genuine dispute" ground is by no means at all a difficult or demanding one.  The company will fail in that task only if it is found upon the hearing of its s.459G application that the contentions upon which it seeks to rely in mounting its challenge are so devoid of substance that no further investigation is warranted".
Barret J went on further at 18:
"Once the company shows that even one issue has a sufficient degree of cogency to be arguable, a finding of genuine dispute must follow.  The court does not engage in any form of balancing exercise between the strengths of competing contentions. If it sees any factor that, on rational grounds, indicates an arguable case on the part of the company, it must find that a genuine dispute exists, even where any case apparently available to be advanced against the company seems stronger".
To establish a genuine dispute it has been said by Daubney J at 71 in Welldog Pty Ltd v World Oil Tools Inc [2013] QSC 180 adopting the decision of Dodds-Stretton HA in TR Administration Pty Ltd v Frank Marchetti & Sons Pty Ltd
"The dispute or off-setting claim should have a sufficient objective existence and prima facie plausibility to distinguish it from a merely spurious claim, bluster or assertion, and sufficient factual particularity to exclude the merely fanciful or futile. As counsel for the appellant conceded however, it is not necessary for the company to advance, at this stage, a fully evidenced claim. Something "between mere assertion and the proof that would be necessary in a court of law" may suffice".
Take aways
In considering the use of a Creditors Statutory Demand for payment in debt collection, care must be taken that there must be no genuine dispute as to the existence or quantum of the  alleged debt.  If the Stat Demand is disputed and is not spurious, bluster or fanciful it's likely that the it will be set aside and the appropriate order as to costs will follow. 
Links to cases and further references
Other cases deciding the meaning of genuine dispute:
Mibor Investments Pty Ltd v Commonwealth Bank of Australia [1994] VicRp 61; [1994] 2 VR 290;
Eyota Pty Ltd v Hanave Pty Ltd (1994) 12 ACSR 785,
Spencer Constructions Pty Ltd v G & M Aldridge Pty Ltd [1997] FCA 681; (1997) 76 FCR 452 and
Re Morris Catering (Aust) Pty Ltd (1993) 11 ACSR 601.;
Panel Tech Industries (Aust) Pty Ltd v Australian Skyreach Equipment Pty Ltd (No 2) [2003] NSWSC 896
Queensland cases
Welldog Pty Ltd v World Oil Tools Inc [2013] QSC 180 per Daubney J.
Further information
If you've been served with a creditors statutory demand for payment please contact us for an obligation free and confidential discussion.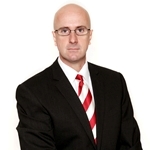 Malcolm Burrows B.Bus.,MBA.,LL.B.,LL.M.,MQLS.
Legal Practice Director
Telephone: (07) 3221 0013
Fax: (07) 3221 0031
e: mburrows@dundaslawyers.com.au
Disclaimer
This article contains general commentary only.  You should not rely on the commentary as legal advice.  Specific legal advice should be obtained to ascertain how the law applies to your particular circumstances.