On 1 July 2016 three (3) significant changes to employment law came into effect:
the unfair dismissal high income threshold increased;
the maximum compensation for unfair dismissal claims increased; and
the minimum wage increased.
Employers need to be aware of these changes as they impact the rights of both current and future employees of a business.
Increase to high income threshold
An employee is protected from unfair dismissal under section 382 of the Fair Work Act 2009 (Cth) (Act) if:
the person is an employee who has completed a period of employment with his or her employer of at least the minimum employment period; and
either:

a modern award covers the person;
an enterprise agreement applies to the person in relation to the employment; or
the employee's earnings are less than the high income threshold.
The definition of "high income threshold" in section 333 of the Act, which relies on the calculation method stated in the Fair Work Regulations 2009 (Cth), was updated on 1 July 2016 from $136,700 to $138,900.  This means that more employees will have access to the unfair dismissal remedy.
Increase to maximum compensation
If it is satisfied that an employee has been unfairly dismissed, the Fair Work Commission (FWC), under section 390 of the Act, can order either:
that an employee be reinstated; or
if reinstatement is inappropriate, that the employee be compensated.
Pursuant to section 392(5) of the Act, the amount of compensation ordered must not exceed the "compensation cap".  On 1 July 2016 this cap increased from $68,350 to $69,450.  This increase means that employees who have been unfairly dismissed may now be better compensated when reinstatement is not appropriate.
Increase of minimum wage
Section 282 of the Act provides for the Minimum Wage Panel to set and vary minimum wages for "national system employees" (employees not covered by an award or enterprise agreement).  On 1 July 2016 the national minimum wage was increased to $672.70 per 38 hour working week ($17.70 per hour).  This increase benefits the nation's lowest paid employees, but was strongly opposed by many employers, especially retailers, who argued that the increase may cause them to cut their employee's hours or prevent them from hiring new staff.
Takeaways for employers
When drafting employment contracts, employers must ensure that all national system employees receive the increased minimum wage, and must be conscious that employees who earn under the new high income threshold will have access to the unfair dismissal remedy.  Employers must also be aware of their liability to pay increased compensation if an employee is unfairly dismissed.
Further references
Legislation
Fair Work Regulations 2009 (Cth)
Related articles by Dundas Lawyers
Changes to employment may trigger a constructive dismissal claim
Can an employer sack an employee for not following directions?
FWC reports increase in number of claims
Further information
If you are an employer who needs assistance drafting employment contracts or advice on another area of employment law, please telephone me for an obligation free and confidential discussion.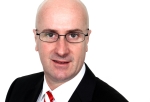 Malcolm Burrows B.Bus.,MBA.,LL.B.,LL.M.,MQLS.
Legal Practice Director
Telephone: (07) 3221 0013 | Fax: (07) 3221 0031
Mobile: 0419 726 535
e: mburrows@dundaslawyers.com.au
Disclaimer
This article is not legal advice. It is general comment only.  You are instructed not to rely on the commentary unless you have consulted one of our Lawyers to ascertain how the law applies to your particular circumstances.