Commercialisation is a term that is much touted in entrepreneurial circles – although it's not quite as popular as the term "Investor ready"!  It is often titled "New Venture Development".  It stems from the creation of intellectual property (IP) that enables the owner to protect the work to exploit its commercial value.
IP Australia defines Intellectual property (IP) as "the property of your mind or intellect".  It can be an invention, trade mark, original design or the practical application of a good idea".  IP can manifest itself in the following ways:
Copyright;

Trademarks;

Registered Designs;

Patents;

Circuit layout rights;

Plant breeders rights;

Confidential information; and

Trade secrets.
What are the options for commercialisation of IP?
Commercialisation can take many forms depending on what the IP needs to maximise returns for its owners.  At its heart is the attempt to maximise the commercial value by converting the IP into a saleable product or service for the benefits of its owners.  Generally this involves collaborating with some third party that adds value to the IP and separating the trading entity from the owner of the IP.
The main vehicles for commercialising intellectual property include:
IP Licensing;

IP Sale (Assignment) and subsequent Licensing;

Entering into a Joint Venture;

Mergers and acquisitions; and

Spin out entity.
In all of these cases, there are a minimum of two parties, the IP owner and the party that adds value to the IP by having a market for or having access to a market that will assist to realise the value in the IP.
Licensing
A license is in essence a right to use, therefore, the terms of licence agreements can be diverse.  See our article on Licensing Agreements.
Commercialisation is not an exact science.  What one person believes is the best way to expoit the inherent value in any particular IP will vary from another persons.  Like all things in business there will be competing opinions which all need to be considered.
Further references
Related articles by Dundas Lawyers
What is a certification trade mark?
Trade mark infringement – an introduction
Groundless threats of trade mark infringement
The importance of using your trade mark
Further information
Dundas Lawyers is involved in the legal aspects of commercialisation and advises on the law in this area. For further information on how Dundas Lawyers can assist your company with any of its commercialisation needs, please contact: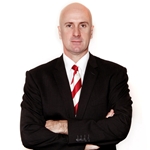 Malcolm Burrows B.Bus.,MBA.,LL.B.,LL.M.,MQLS.
Legal Practice Director
Telephone: (07) 3221 0013
Facsimile: (07) 3221 0031
Mobile 0419 726 535
Disclaimer
This article is general in nature and cannot be regarded as legal advice.   It is general commentary only.  You should not rely on the contents of this article without consulting one of our lawyers. If you would like advice regarding how the law applies to your individual circumstances, then please contact one of our legal practitioners.