Allegedly $US20!
This was the value of the loss claimed per Twitter follower in a claim brought before the United States District Court in the Northern District of California against Noah Kravitz (Kravitz) by his former employer, Phonedog.com (Phonedog).
The dispute allegedly arose in October 2010 after Kratvitz resigned from his job at the mobile phone site www.phonedog.com.  While Kravitz was employed by Phonedog, it is alleged that he created a Twitter account under the name of Phonedog_Noah.  After nearly four years, he built over 17,000 followers.  The New York Times reported that when Kravitz left Phonedog they told him that he could keep his Twitter account as long as he would still occasionally Tweet for them.  At the time, Kravitz agreed as they were both parting on friendly terms.
Kravitz then subsequently changed his Twitter handle to NoahKravitz and eight months later, Phonedog sued him claiming that the Twitter followers were a customer list.  As a result, Phonedog sought damages of $2.50 per month per follower for eight (8) months, for a total of $340,000 – or $US20 per follower.
If proven, this case may set future precedent in relation to the monetary value of a Twitter follower.  The further question remains as to the value of a professional connection on LinkedIn?
Express clauses in employment contracts
In recent months, Dundas Lawyers has been asked by various clients to include express provisions relating to social media accounts in their employment contracts.  Many of these have also dealt with how LinkedIn connections must be dealt with by employers after the employee leaves.
In today's IT centric world, social media has become an invaluable marketing tool for many companies.  Therefore it's becoming more common for Australian companies to have social media clauses in their employment contracts.  If you would like Dundas Lawyers to help you review your current employment contracts, please feel free to contact us.  For further information on the legal risks of social media see our article here.
Disclaimer
This article is general in nature and cannot be regarded as legal advice. It is general commentary only. You should not rely on the contents of this article without consulting one of our lawyers. If you would like advice regarding how the law applies to your individual circumstances, then please contact Dundas Lawyers.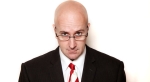 Malcolm Burrows B.Bus.,MBA.,LL.B.,LL.M.,MQLS.
Legal Practice Director
Telephone: (07) 3221 0013  Facsimile: (07) 3221 0031
Mobile 0419 726 535 Twitter: @ITCorporatelaw