In an article entitled "is your confidential information really confidential" we discussed what is and isn't confidential information and how this term is nearly always misused.  This article discusses a category of confidential information known as "know-how" and what rights employers have over it.
So what precisely is know-how?
Know-how is information that is confidential "but which once learned necessarily remains in the servant's head and becomes a part of his own skill and knowledge applied in the court of his master's business".[1]  The Courts have recognised that know-how forms part of an employee's acquired or inherent state of knowledge.  While employers are entitled to protect their confidential information from being used by former employees to their detriment, this interest must be balanced against the:
"prima facie right of any person to use and exploit for the purpose of earning his living all the skill, experience and knowledge which he has at his disposal, including skill, expertise and knowledge which he has acquired in the course of previous periods of employment."[2]
In other words, know-how is the accumulated knowledge of how to do something, and is usually acquired through work experience.  Know-how travels with an employee, and if an organisation wishes to restrain the use of know-how, the issue needs careful and specific legal consideration.
The know-how versus confidential information dichotomy
In an employer-employee context, there is a distinction between 'know-how' and confidential information.  In determining this distinction, the court considers two (2) competing public policy interests:
that employees should not be restricted in using skill, experience and know-how acquired in the service of their former employer in legitimate competition; in contrast to
the need for the law to protect the confidentiality and misuse of trade secrets.[3]
In Wright v Gasweld Pty Ltd, Kirby P approved the following classification for information obtained from being employed:
information that because of its triviality or public availability cannot be regarded as confidential;
information the employee must treat as confidential until the termination of their employment, but which once learned, remains in the employee's head and becomes part of their skill and knowledge (Know How); and
specific trade secrets which cannot lawfully be used other than for the employer's benefit (Trade Secrets).[4]
If analysed this way, information can be protected in the second and third categories, although in the second, it can only be protected during the course of employment.
See our article entitled "What is a trade secret" for further discussion.
Can an employer take action if an employee misuses their know-how?
This will of course depend on the point in time when this occurs and whether or not the particular information concerned is capable of being protected as confidential information.
A claim could potentially be available at common law for breach of confidence.  However, before the Court can intervene, an employer will need to show they took reasonable steps to identify and subsequently keep the information contained or confidential.
Takeaways
Businesses that are concerned about protecting their confidential information need to clearly identify the different classes of knowledge which can be protected and take positive steps to protect it.   Broad contractual terms to the effect that 'everything is confidential' are unlikely to be enforceable.
Cases
Ansell Rubber Co Pty Ltd  v  Allied Rubber Industries Pty Ltd  [1967] VicRp 7
Faccenda Chicken Ltd v Fowler [1987] Ch 117
Herbert Morris Ltd v Saxelby [1916] 1 AC 688
Mense  and Ampere Electric Manufacturing Co Pty Ltd v  Milenkovic  [1973] VicRp 78
Wright v Gasweld Pty Ltd (1991) 22 NSWLR 317
Related articles by Dundas Lawyers
What is the springboard doctrine?
Getting confidentiality agreements in place
Anton Piller Orders  – Preventing evidence destruction
Is your confidential information really confidential?
Decisions on confidential information
Hill & Smith Holdings PLC v Safe Barriers Pty Ltd (No 2) [2020] FCA 8 (8 January 2020)
Further information
If you need advice on protecting the confidential information and defining the boundary with know-how, contact me for an obligation free and confidential discussion: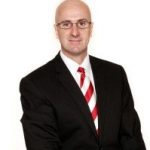 Malcolm Burrows B.Bus.,MBA.,LL.B.,LL.M.,MQLS.
Legal Practice Director
Telephone: (07) 3221 0013 | Mobile: 0419 726 535
e: mburrows@dundaslawyers.com.au
Disclaimer
This article contains general commentary only.  You should not rely on the commentary as legal advice.  Specific legal advice should be obtained to ascertain how the law applies to your particular circumstances.
[1] Wright v Gasweld Pty Ltd (1991) 22 NSWLR 317 at [97].
[2] Faccenda Chicken Ltd v Fowler [1987] Ch 117 at [128].
[3] Herbert Morris Ltd v Saxelby [1916] 1 AC 688 at [714].