A licence can be a great way of exploiting the commercial value of intellectual property (IP).  Put simply, assuming that the grantor of the rights controls the IP. A licence is the grant of a permission or authority by one person to another to do something.
 
A licence agreement is therefore based on the grantor's right to use the IP and grant further rights to third parties on the terms and conditions which they see fit.  The beauty of a licence agreement is that it is generally infinitely divisible – for example, by country or territory, by business type, one off license (End User Licence Agreements (EULA)) or it can be exclusive.  Most importantly, because a licence is founded in contract law, the terms of a licence are usually completely negotiable.
Licensing is therefore a great mechanism for commercialising intellectual property as one party can hold the rights to use the technology, and the other to have  the resources to take the product to market.   Licenses can be based on copyright, patents, trademarks or registered designs, but it can also be based on trade secrets.
What are the commercial elements of a licence?
The nature of the product being commercialised will strongly influence the ways that commercial benefit can be extracted from the IP.  Apart from the usual provisions that are required to form a valid binding contract between the parties, it is usual to see the following clauses in licence agreements:
Description of the IP to be licensed;
Scope of the licence;
Exclusivity;
Territory;
Sublicense rights;
Field of use;
Duration or term of the licence;
Renewal terms;
Rights to improvements;
Payments or royalties – per unit cost or percentage of gross sale price;
Lump sum payments on execution of the agreement;
Payment on milestones (for example completion of clinical trials or R&D goals, initial product sale);
Annual fees;
Minimum sales quantities that need to be achieved;
Rights to transferability.
Legal clauses for consideration

In addition to the commercial issues, there are a significant amount of legal issues to consider depending on the sort of IP that is being licensed including:
Limitation of liability of the parties;
Indemnities;
Transfer pricing issues, if licensing into other countries from Australia;
Withholding tax issues;
Ownership of any improvements (in the case of Patents);
Non-circumvention;
Guarantees of up time in the case of IT Licenses;
Right of termination;
Insolvency;
Breach of licence terms;
Effect of termination;
Lapse of rights to use the IP;
Responsibility for enforcement – where the IP is infringed.
This list is by no means exhaustive, and is intended to provide general information only.
Negotiation issues
Like all commercial negotiations the best outcome is  "win-win".  In order to achieve this, it's usual for each party to grant some concessions.  In the case of negotiated licence agreements, this can usually be achieved relatively easily because of the infinitely divisible nature of the agreement.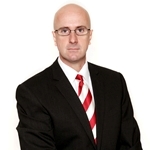 For further information on how Dundas Lawyers can assist your company with any of its licensing needs, please contact:
Malcolm Burrows B.Bus.,MBA.,LL.B.,LL.M.,MQLS.
Legal Practice Director
Telephone: (07) 3221 0013
Facsimile: (07) 3221 0031
Mobile 0419 726 535
Disclaimer
This article is general in nature and cannot be regarded as legal advice.   It is general commentary only.  You should not rely on the contents of this article without consulting one of our lawyers. If you would like advice regarding how the law applies to your individual circumstances, then please contact one of our legal practitioners.