The registration of a patent entitles the owner to protection of their invention under the provisions of the Patents Act 1990 (Cth) (Act).  In order to qualify for these protections, the invention must pass the tests for patentability set out in the Act.  Part of these tests require that the invention must be new, with the Act distinguishing between patents based on their 'inventiveness' or 'newness'; between standard patents and innovation patents.  Regardless of this distinction, a patent will not be granted where the invention is known to the public through prior use or disclosure of the invention.  In this article, we consider the implication of disclosure of an invention prior to application and the effect of the 'grace periods' on revocation.
What is the grace period?
Section 24 of the Act provides that there are three scenarios where a patent may be disclosed prior to its application and still be allowed to be registered.  These are:
Where disclosure is made pursuant to a government authority's requirement, this will not be considered a disclosure to the public and no time limit is imposed on the applicant.
Where disclosure has been made (other than to a government department), the Patents Regulations 1991 (Cth) (Regulations) impose a time limit of twelve (12) months following disclosure for the applicant to apply for a patent, during which time the disclosure will not be considered to be prior use of the invention.
It is important to note that disclosure does not occur where it is done so in confidence, such as pursuant to a confidentiality agreement.  Where such an agreement exists, the information will not have been provided publically, and a disclosure is not deemed to have occurred.  See Cadbury Schweppes Pty Ltd v Wm. Wrigley Jr Company [2008] APO 20 as an example of this.
Specific examples
The Regulations set out the time limits (otherwise known as the 'grace period') in specific instances where disclosure of the invention has been made prior to its registration.
The grace period and patent applications
It is critically important for applicants to be aware of the time limitations placed on patenting an invention following a disclosure.  While the twelve (12) month grace period allows applicants time to prepare their application, should they stray beyond the grace period, their application will likely be denied on the basis that the invention is not new as it was previously disclosed.  For an example of this, see the decision of the Commissioner of Patents in Ashmont Holdings Limited v American Home Products and Nature Vet Pty Limited [2002] APO 24 (Ashmont).  In that decision, the Commissioner of Patents refused to allow Ashmont Holdings to patent an invention on the basis that the invention was disclosed approximately thirteen (13) months prior to the application.
Grace periods and revocation
Where a party seeks to revoke a patent on the basis of a prior disclosure, it will need to prove that the disclosure occurred outside of the grace period.  For example, if an applicant applied for a patent in 1 February 2017, any disclosure made between 1 February 2016 and 1 February 2017 would be allowed pursuant to the grace period, and revocation would not be available (on the basis of prior disclosure; a separate ground of revocation may be available).  However, if a disclosure had been made any time prior to 1 February 2016, then the grace period will not apply, and the patent may be revoked on the basis of the disclosure.
Takeaways
The decision in Ashmont highlights the importance of understanding the implications of disclosing an invention prior to applying for letters patent.  Applicants must be aware of disclosure of any information relating to the invention and whether or not such disclosure will be deemed to constitute prior use of the invention.  Similarly, a party seeking to have a patent revoked on the basis of prior disclosure must consider whether the grace periods will 'save' the patent and make it immune to revocation.
Further references
Legislation
Patents Regulations 1991 (Cth)
Cases
Ashmont Holdings Limited v American Home Products and Nature Vet Pty Limited [2002] APO 24
Cadbury Schweppes Pty Ltd v Wm. Wrigley Jr Company [2008] APO 20
Related articles by Dundas Lawyers
Government's response to Productivity Commission's report on intellectual property
Ownership of employee inventions – disputing ownership of patents
Disputing ownership of a patent – joint inventors
Further information
If you need assistance with patent litigation, please telephone me for an obligation free and confidential discussion.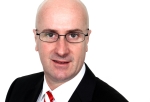 Malcolm Burrows B.Bus.,MBA.,LL.B.,LL.M.,MQLS.
Legal Practice Director
Telephone: (07) 3221 0013 | Mobile: 0419 726 535
e: mburrows@dundaslawyers.com.au
Disclaimer
This article is not legal advice. It is general comment only.  You are instructed not to rely on the commentary unless you have consulted one of our Lawyers to ascertain how the law applies to your particular circumstances.