The question of patentability of so called "computer-implemented" inventions has been the subject of legal debate in Australia for a number of years.  The September 2018 of the Full Court of the Federal Court in  Encompass Corporation Pty Ltd v Infotrack Pty Ltd [2019] FCAFC 161 was long anticipated by intellectual property lawyers and patent attorneys alike, who were eager to see a more substantial analysis about the patentability of computer-implemented inventions.  However, the expanded five-judge bench of the Full Federal Court expressly declined to provide this guidance because they did not believe the case raised any significant question of principle in this regard, and focussed  on 'manner of manufacture' as a ground for revocation.
Background
Encompass Corporation Pty Ltd (Encompass) and its exclusive licensee, SAI Global Property, commenced proceedings against InfoTrack Pty Ltd (InfoTrack) on the basis that InfoTrack had infringed two (2) innovation patents.  Encompass' patents involve a software platform that generates and displays a network representation by querying remote data sources. The platform allows the user to select a node on the network, perform multiple searches to retrieve information related to that node, and provides that information to the user.
Encompass and SAI Global alleged InfoTrack infringed the patents by making a computer platform (Reveal) available from its portal.  InfoTrack admitted Reveal would have infringed the patents if they were valid, however, they cross-claimed for invalidity pleading 'manner of manufacture' and lack of 'innovative step'.  The cross claim by InfoTrack alleged the patents did not involve a manner of manufacture and therefore were not patentable subject matter pursuant to section 18 of the Patents Act 1990 (Cth) (Act) and also that they did not contain an 'innovative step'.  These allegations were supported by the Full Court, with a finding that the patents were in fact invalid.
Was it a manner of manufacture?
To be patentable, an invention must be a 'manner of manufacture'. In the Encompass case, the Full Court upheld InfoTrack's cross-claim that Encompass' patents did not involve a manner of manufacture. The Full Court reiterated the established principle that a 'mere scheme', 'abstract idea' or 'abstraction' will not be patentable as established by the long standing decisions in CCOM Pty Ltd v Jiejing Pty Ltd (1994) 51 FCR 260 and Research Affiliates LLC v Commissioner of Patents [2014] FCAFC 150.  However, the Full Court went even further and said, at [195], that:
"In this case, the method disclosed in the Patents (and the apparatus) result in the computer being used to do something it has not been used to do before. But it is not clear to me that in doing so they have improved the functionality of the machine. This is because the method (and apparatus) merely involve a concatenation of three other methods, none of which is new: the use of a network representation, the querying of remote data sources and the use of a purchasing step."
The Full Court expanded on this by stating that the invention should provide an enhanced experience for the user through a combination of well-known computing mechanisms, however, unless that combination itself can bring about an improvement in the computer there will have been no manner of manufacture.  The Full Court deemed Encompass' invention to simply be a program operating on a 'general computer', which did nothing more than provide instructions to apply an abstract idea.  Accordingly the patents were found to be invalid. Clearly, if the claims merely require generic computer implementation of an otherwise abstract idea, then the invention cannot meet the test for manner of manufacture.
Implications for patentability – a lost opportunity?
While the Encompass case provided some clarity as to manner of manufacture for computer-implemented inventions, there is still uncertainty surrounding the boundaries of patentability.  On its face, the Encompass case seemed to warrant a more detailed discussion by the Full Court about the balance between an abstract idea and a computer-implemented invention.  However, as stated above, the Full Court declined to comment on this issue.
This would seem to be somewhat of a lost opportunity for the Full Court to take the matter further than just a discussion about manner of manufacture, and set out definitive boundaries for what constitutes patentable subject matter in computer-implemented inventions.
Takeaways
The Full Court's decision offers little new guidance to parties considering whether a computer-implemented invention is patentable.  Rather, the Full Court has confirmed that where a computer-implemented method is no more than a mere scheme, abstract idea or intellectual information that requires only "generic computer implementation", it cannot be a manner of manufacture.
Further information
Legislation
Cases
CCOM Pty Ltd v Jiejing Pty Ltd (1994) 51 FCR 260
Encompass Corporation Pty Ltd v Infotrack Pty Ltd [2019] FCAFC 161
Research Affiliates LLC v Commissioner of Patents [2014] FCAFC 150.
Articles by Dundas Lawyers
The end of the innovation patent in Australia
Is your patent being infringed?
Take care when alleging patent infringement
Infringement of copyright in computer code
If you need assistance with protecting or enforcing your patent rights, please telephone me for an obligation free and confidential discussion.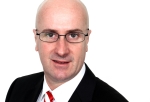 Malcolm Burrows B.Bus.,MBA.,LL.B.,LL.M.,MQLS.
Legal Practice Director
Telephone: (07) 3221 0013
Mobile: 0419 726 535
e: mburrows@dundaslawyers.com.au
Disclaimer
This article contains general commentary only.  You should not rely on the commentary as legal advice.  Specific legal advice should be obtained to ascertain how the law applies to your particular circumstances.