Who owns the computer code is an important issue not just for employers but also IT contractors, who may utilise their own code libraries, and business associates embarking on joint software development projects.  This question can be critical when attempting to commercialise intellectual property, raise capital or applying for a government grant.
How is computer code treated in copyright law?
Section 10 of the Copyright Act 1968 (Cth) (Act) defines the term 'literary work' to include tables, compilations, figures and symbols expressed in words, as well as a computer program or a compilation of computer programs.
Section 47 of the Act further defines "computer program" to include any literary work that is:
incorporated in, or associated with, a computer program; and
essential to the effective operation of a function of that computer program.
According to these definitions computer code which is incorporated into a computer program is literary work and is subsequently protected by copyright.

Who is the owner?
Typically the author of any literary work, including computer code, is the owner of any copyright which arises as a result of its production, section 35 of the Act.  However, the Act contains provisions related to work produced by photographers, journalists, joint authors and employees.  Notable exceptions to the above rule, relevant to computer code, include those that relate to employees and joint owners.
Employees
Subject to any provisions in a contract of employment to the contrary, where a programmer produces code in the course of their employment under a contract of service, or during an apprenticeship, all rights to the code vests in the employer.  A cautionary note for programmers is that code developed in the course of employment using the developers own code libraries may result in those code libraries being assigned to the employer, Redrock Holdings Pty Ltd v Hinkley (2001) VSC91.
Joint owners
Where two or more programmers collaborate to produce code, to the extent their individual contributions are not separable, the code becomes a work of joint authorship, section 10 of the Act.  The requirement that the work is not separable means that where one programmer produced a library for accessing the database and another for validating user input, each programmer would likely remain the owner of their own library.
Independent contractors
A contract of service (employment contract) is different from a contract for services.  This is the typical employee/contractor divide.  Unless a contract for services expressly assigns copyright to the purchaser of the services then the copyright remains with the contractor.  The purchaser, absent express provisions in the contract, merely obtains a licence, Beck v Montana Constructions Pty Ltd (1963) 5 FLR 298.
For further information see the article listed below: Employee or contractor – Implications for intellectual property.
Dependent contracts
The above discussion of copyright ownership must be considered with reference to related or dependent contracts.  In software development, the language that the code is written in may carry significant obligations as to whether, for example, the code has to be republished, or if it can be exploited commercially.  By way of example the Python Software Foundation, owner of Python, provide in clause 2 of the license agreement for Python 3.6.3, the user of the software obtains a license to "reproduce, analyze, test, perform and/or display publicly, prepare derivative works, distribute, and otherwise use Python 3.6.3 alone or in any derivative version" subject to the remaining terms and conditions of the license.  Other languages may be more restrictive.
Derivative works
Consideration must also be given to rights that attach to derivatives of other copyright works pursuant to the license granted by the original author.  Licenses granted by mechanisms such as the Creative Commons 'Share Alike' or 'Copyleft' may require a developer to pass on a license to all others who may wish to use the newly derived work.  A more in depth analysis of derivative works will be the subject of a future article.
Assignment of copyright
Special consideration needs to be given to both the content and form of any contract or deed assigning code which is subject to copyright.  Section 196 of the Act allows for the assignment of some or all rights an owner has, however, requires that assignment to be made in writing and be signed by or on behalf of the assignor.
Take aways
This article highlights a number of considerations for parties engaged in software development.  Ownership of the copyright associated with a software development project may differ depending on whether individuals are engaged as employees or contractors.  Regardless it is important to ensure software development contracts identify the IP developed and clearly defined who owns what.
When choosing languages or making use of code libraries careful consideration must be given to what rights are obtained and what rights must be granted when incorporating those libraries into the new software projects.
Further references
Cases
Beck v Montana Constructions Pty Ltd (1963) 5 FLR 298 – Implied license stemming from a contract for service.
Dais Studio Pty Ltd v Bullet Creative Pty Ltd [2007] FCA 2054
Redrock Holdings Pty Ltd v Hinkley (2001) VSC91 – Assignment of copyright: code libraries.
Legislation
Related articles by Dundas Lawyers
What is a "Confidentiality Agreement"?
Employee or Contractor – Implications for intellectual property
Reverse engineering of software – what are the legal boundaries?
What is a Software Development Agreement?
Implied terms in software development contracts – the submarine in the code
Further information
If you need assistance in protecting your rights to computer code, please telephone me for an obligation free and confidential discussion.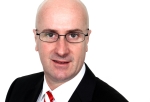 Malcolm Burrows B.Bus.,MBA.,LL.B.,LL.M.,MQLS.
Legal Practice Director
Telephone: (07) 3221 0013 | Mobile: 0419 726 535
e: mburrows@dundaslawyers.com.au
Disclaimer
This article is not legal advice. It is general comment only.  You are instructed not to rely on the commentary unless you have consulted one of our Lawyers to ascertain how the law applies to your particular circumstances.