Computer code, like other literary works are automatically protected by copyright.  Subject to exceptions, only the copyright owner has the exclusive right to reproduce a literary work in which copyright subsists, pursuant to section 31 of the Copyright Act 1968 (Cth) (Act).   Generally the reproduction of another programmer's code without their consent amounts to an infringement of copyright – section 36 of the Act.

For further information about ownership and copyright of computer code and programs see, "Who owns the code".
What constitutes infringement of computer code?
It is the code not the function which is protected
Copyright is not infringed simply because two programs or algorithms perform identical functions.  It is the material expression of the code that is protected.  This is what is referred to as the idea-expression dichotomy in copyright.  By way of example, the idea to use an algorithm to assess customer sentiment from a Twitter stream is not protected.  However, the Python code written by a programmer to carry out that function is.  A Java programmer who independently built the same function would not be in breach of the Python programmer's copyright.
In TICA Default Tenancy Control Pty Ltd v Datakatch Pty Ltd [2016] FCA 815, the defendant company, Datakatch, was incorporated by three ex-employees of TICA Default Tenancy Control Pty Ltd (TICA) and operated business critical software which performed essentially the same function as TICA's software.  An expert witness was engaged to examine the code of each companies' software.  On the expert witnesses' testimony, the Court determined it was most unlikely the code was copied and there was no breach of Copyright.  Incidentally, TICA was still successful in prosecuting for a breach of confidence.
For further information about reverse engineering computer programs see, Reverse engineering of software – what are the legal boundaries?
A substantial part must be copied
A breach of copyright, with respect to literary work including computer code, occurs pursuant to section 36 of the Act when the work is reproduced in a 'material form'.  It is unnecessary that the work is reproduced in full because 'material form' is defined to include a substantial part of the work – section 10 of the Act.
What is a substantial part?
In the recent case of IPC Global Pty Ltd v Pavetest Pty Ltd (No 3) [2017] FCA 82, code from a dynamic-link library (DLL) and a number of test modules, which were used in IPC's version of the software, was copied by Pavetest.  Expert evidence adduced by IPC showed that around 800 lines of code in Pavetests software was "identical or similar" [162] from 250,000 lines of code in IPC's original application.  However, arguments were made that between 10,000 and 20,000 lines were physically copied.  Much of this code represented a duplication of the same code across seven (7) test modules.
Without delving to deep into whether or not the duplication of the same code was relevant, the court found in favour of IPC.  Pavetest, through the acts of its employee in copying the DLL and test modules, had infringed IPC's copyright by copying a substantial part of their software.
Summarising the idea-expression dichotomy
The idea-expression dichotomy is illustrated by comparing these two cases.  Datakatch reproduced the function of the software and therefore had not infringed the copyright.
Conversely, Pavetest had reproduced IPC's code in its material form, in this case by directly copying it, therefore infringed IPC's copyright.
Take aways
Care must be taken by organisations engaging in software development projects to ensure they do not infringe copyright.  Utilising someone else's code, be that from another organisation or obtained from the internet, without authorisation may result in a copyright infringement.
Clearly the use of even a single code library can constitute a substantial part of a computer program and leave your organisation at risk of an infringement proceeding.
Further references
Cases
IPC Global Pty Ltd v Pavetest Pty Ltd (No 3) [2017] FCA 82 – What amounted to a substantial reproduction.
TICA Default Tenancy Control Pty Ltd v Datakatch Pty Ltd [2016] FCA 815 – Material form of the code not the codes function which is protected.
Legislation
Related articles by Dundas Lawyers
What is a "Confidentiality Agreement"?
Employee or Contractor – Implications for intellectual property
Reverse engineering of software – what are the legal boundaries?
What is a Software Development Agreement?
Implied terms in software development contracts – the submarine in the code
Further information
If you need assistance in protecting your rights to computer code, please telephone me for an obligation free and confidential discussion.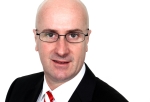 Malcolm Burrows B.Bus.,MBA.,LL.B.,LL.M.,MQLS.
Legal Practice Director
Telephone: (07) 3221 0013 | Mobile: 0419 726 535
e: mburrows@dundaslawyers.com.au
Disclaimer
This article is not legal advice. It is general comment only.  You are instructed not to rely on the commentary unless you have consulted one of our Lawyers to ascertain how the law applies to your particular circumstances.