For a start-up or an established business, it is essential that the goodwill of your trading name (Name) and any image (Logo) that you use to distinguish your business from its competitors is afforded the greatest legal protection.  The best way to do this is to apply to have the business Name and Logo registered as a trade mark.
Commonly, we are asked whether a trade mark is better registered over the business Name or Logo to offer the greatest protection.  We recommend that applying to protect both offers the greatest protection, however the reality is that this may not be possible for a number of reasons; such as costs considerations or inherent problems with the chosen Name or Logo.
In order to understand the differing levels of protection between a trade mark over your Name (Word Mark) and a trade mark over your Logo (Composite Mark), it is necessary to understand:
what a trade mark is.
the threshold requirements that a proposed trade mark must meet to be registered; and
what having a registered trade mark protects against.
What is a trade mark?
As per section 17 of the Trade Marks Act 1995 (Cth)(Act), a trade mark is:
"a sign used, or intended to be used, to distinguish goods or services dealt with or provided in the course of trade by a person from goods or services so dealt with or provided by any other person"
In other words, a trade mark can be thought of as a badge of origin that tells consumers that particular goods and services are provided by your business.  Trade marks can be exceedingly valuable in maintaining the reputation of your business.
Threshold requirements for registering a Word Mark or Composite Mark
Under section 33(1) of the Act, the Registrar of trade marks must accept an application for registration of a trade mark unless they are satisfied that there are grounds for rejecting it.
The most applicable grounds for rejecting an application to register a Word Mark or Composite Mark are contained in sections 41 and 44, and are respectively:
that the proposed trade mark is capable of distinguishing the applicant's goods or services on respect of which it is sought to be registered from the goods or services of other persons (Distinguish); and
that the proposed trade mark is not substantially identical with, or deceptively similar to a trade mark that is registered in relation to similar goods or closely related services. (Distinctiveness)
Given that a Logo is generally, by its nature, more Distinctive then a Name, it is in our experience easier to satisfy the threshold requirements for the registration of a Logo as a trade mark than it is for a Name.  This being said, provided that the Name is relatively inventive, and does not merely describe the goods or services provided thereunder, a Name may still satisfy the requirements of Distinctiveness.
The protection afforded by a registered trade mark
Under section 120 of the Act, a registered trade mark owner enjoys the legal right to prevent other traders from using a substantially identical or deceptively similar trade mark to their registered trade mark, on goods or for services, for which the trade mark is registered.
What gives the greatest protection?
To reiterate, in order to achieve the best protection for your business' brand you should seek the registration of trade marks for both its Name and Logo. However, if you are unable for any reason to apply for registration of both your Name and Logo, the Name will generally provide greater scope of protection.
This is due to the fact that a Name is, in our view inherently less Distinctive than a Logo, which has the following consequences:
an increased likelihood that marks used by other traders will be considered substantially identical with or deceptively similar to your registered trade mark, and consequently be an infringement of your registered trade mark; and
an increased likelihood that your application for registration will be rejected for lack of the ability to distinguish your goods and services from those of other traders trading in the same or similar goods or services.
From the above, it is evident that when applying for a registered trade mark you must carefully balance the scope of the protection you will receive, against your prospects of having an application approved.
Legislation
Related articles by Dundas Lawyers
Trademark infringement – an introduction
Groundless threats of trade mark infringement
The importance of using your trade mark
Can you infringe a trade mark by exporting a product?
Further information
If you need assistance or advice in relation to brand protection and trademarks or other intellectual property issues, please contact us for an obligation free and confidential discussion.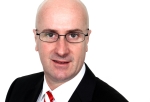 Malcolm Burrows B.Bus.,MBA.,LL.B.,LL.M.,MQLS.
Legal Practice Director
Telephone: (07) 3221 0013 | Mobile: 0419 726 535
e: mburrows@dundaslawyers.com.au
Disclaimer
This article is not legal advice. It is general comment only.  You are instructed not to rely on the commentary unless you have consulted one of our Lawyers to ascertain how the law applies to your particular circumstances.